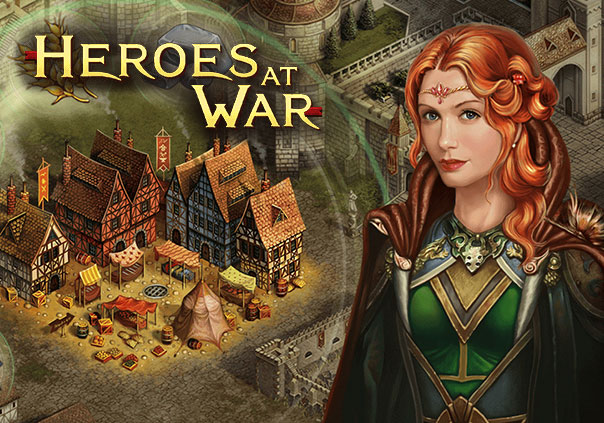 Heroes at War is a free-to-play fantasy kingdom builder for browser and mobile devices. Construct your magnificent castle and expand your borders into new lands ripe for the picking. Then, collect, manage, and spend resources like wood, stone, iron, grain, money, and time on additional improvements to your quickly growing city.
Protect your valuable assets and conquer rival settlements with a powerful army made up of a variety of troops including legendary champions, fodder guardsmen, safely-shooting crossbowmen, and tide-turning battle mages. And when lacking the strength necessary to punch through tough defenses, outfit your legion with new weapons and upgraded skills.
Master diplomacy as well as you do war. Chat, form alliances, and trade with fellow players with the penultimate goal of usurping all challengers to the ruling throne.
Status: Released
Business Model: Free to Play
Developer: Apex Point Games
Publisher: Apex Point Games
Category: Browser, Mobile
Genre(s): 2D, MMO, RPG, Fantasy, Strategy
Platforms: PC, iOS, Android

Pros: Cons:

-Isolating Multiplayer
-Technical Issues (Failure to Load)
-Pay to Win



Recommended System Requirements:
Will run in any modern browser.

OS: iOS 7.0+/Android 4.0.3+
HDD: 365 MB