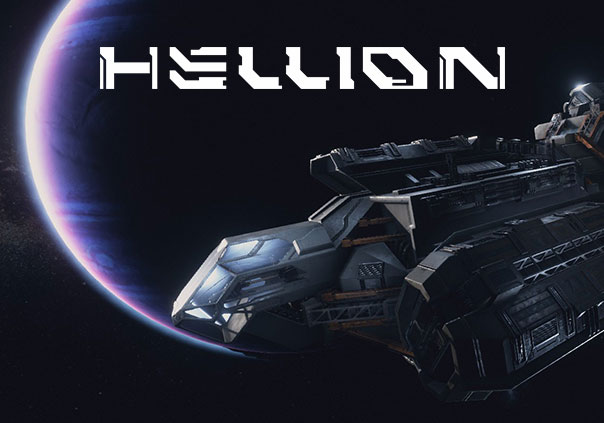 Hellion is a 3D space survival game developed by Zero Gravity and is planned to be released on Steam Early Access sometime in January 2017. Hellion is both a fusion of both survival and space sim genres, giving players the unique chance to fight against not only each other, but a semi-realistic space environment as well. Hard space vacuums, extreme temperatures, radiation, and resources are just a few of the things you'll need to be on the lookout for in the deep recesses of space.
In Hellion you will become a colonist that was asleep for nearly a century on a journey to a star. You awaken to find that very little remains of Mankind as you once knew it. In fact, there isn't much at all aside from the unnerving silence of deep space and the remains of old ships. Air, water, and food are the primary resources that you'll need to be on the lookout for in terms of survival, but there are other things that will certainly make your life much easier along the way as well.
Your spaceship will be your means of transportation, giving you a way to naviwgate through the Hellion system and search for resources. It will even have full orbital mechanics, along with other celestial bodies throughout the universe. Your EVA suit will enable you to explore the various places you come across like run-down stations, old warships, and ruined outposts. What could be more exciting that a complete universe to explore based on Newtonian physics with seamless transitions throughout it?
Space is a lonely place, but thankfully you can play with others! There are no artificial restraints in terms of player interactions like alliances and safe-zones, so you'll need to tread carefully and build trust with other players. Will you create a reliable crew of space-faring explorers, or will you take to the less moral route of looting and pillaging the hard-earned resources of others? Only Hellion will give you the chance to find out!
Status: Pre-Release
Release Date: Feb 24, 2017
Business Model: Retail
Developer: Zero Gravity
Publisher: Zero Gravity
Category:

Stand-alone

Genre(s):

3D, Sci-Fi, Simulation

Platforms:

PC



System Requirements not yet known.


Description: Hellion is a 3D space survival game where players can explore an entire universe of Newtonian physics with the goal of surviving harsh conditions. However, be wary of other space-faring explorers. Determine if they're friend or foe before it's too late.
Zemi Interactive, Inc. has released a new zone boss monster Ogre in Altravan Desert on January 28th.
by Mikedot