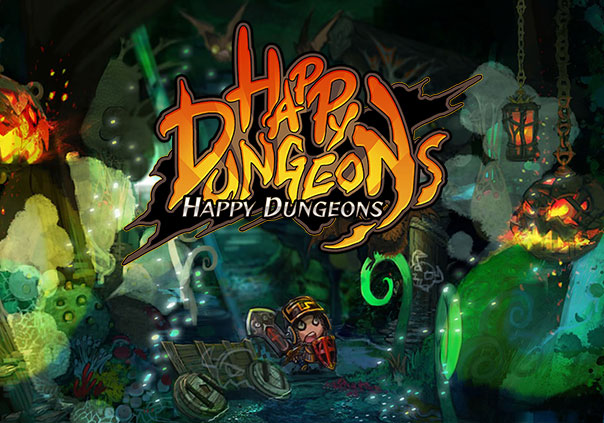 Happy Dungeons is a free-to-play action dungeon crawling adventure developed by Toylogic for Xbox One with a 2016 TBA release date and it is the sequel to Toylogic's popular Happy Wars.
In this action-packed party game you and up to three of your friends can fight your way through dungeons together online or splitscreen. AI-controlled "buddy bots" will also be able to follow you on your adventures, giving you some more power to help you take down any of the creatures or bosses you might come across. More "buddy bots" will be able to be found on your adventures and grow even stronger with the experience they gain.
Dungeons don't have just typical rooms for you to clear either. Some of them will be packed to the brim with baddies for you to mow through on your quest for fun and loot. You'll also find that the number of monsters in dungeon rooms will grow or shrink inside depending on how many players and "buddy bots" are accompanying you. Each dungeon will pose new threats and monsters to you, but have the potential to yield some exciting unique items for your characters.
There are also plans to keep the game consistently updated on a bimonthly basis. New storylines will be added for players to experience, new enemies will become available to fight against, and new items will come with new enemies for you to acquire and equip.
Happy Dungeons gives you the full experience of an action-packed dungeon crawling game like Diablo, but throws in some silliness and entertaining visuals to keep you coming back for more! After all, what else could bring such excitement to your gaming party?
Status: Pre-Release
Release Date: May 28, 2014
Business Model: Free to Play
Developer: Toylogic
Publisher: Toylogic
Category: Stand-alone
Genre(s): 3D, RPG, Fantasy
Platforms: Xbox One

Pros:

+Over 1,000 unique items.
+Consistent update plans.
+Silly, but entertaining visuals.

Cons:

-Limited information available.



System Requirements not yet known.