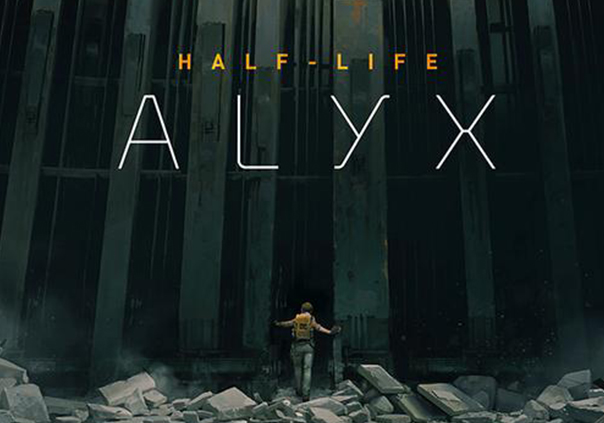 Half-Life: Alyx is a 3D first-person shooter designed specifically for immersive VR gameplay.
Story
"Playing as Alyx Vance, you are humanity's only chance for survival. The Combine's control of the planet since the Black Mesa incident has only strengthened as they corral the remaining population in cities. Among them are some of Earth's greatest scientists: you and your father, Dr. Eli Vance.
As founders of a fledgling resistance, you've continued your clandestine scientific activity—performing critical research, and building invaluable tools for the few humans brave enough to defy the Combine.
Every day, you learn more about your enemy, and every day you work toward finding a weakness."
Features
►Lo and Behold: Poke, prod, and comb over every inch of your surrounding environments to find items and interactions fundamental to your virtual reality experience. Whether its making clever use of common household items, vitally replenishing your supplies, or solving tricky puzzles, there's always something of value to be found among the crumbling ruins of society.
►Genuine Existence: Rethink how you approach combat in new and exciting ways unbound by creativity, but not inherent realistic limitations. Planning out your actions and utilizing every environmental advantage at your disposal will always be the key to survival!
►Gift of Giving: Join the community of creators and never run out of exciting new adventures by creating, contributing, and playing levels made by and for the players.
Microtransactions
This is a stand-alone retail title.
Status: Pre-Release
Release Date: Mar 23, 2020
Business Model: Retail
Developer: Valve
Publisher: Valve
Category:

Stand-alone

Genre(s):

3D, Adventure, RPG, Sci-Fi, Shooter

Platforms:

PC, Steam



Recommended System Requirements:

OS: Windows 10+
CPU: Core i5-7500/Ryzen 5 1600
RAM: 12 GB
GPU: GTX 1060/RX 580 - 6GB VRAM



Description: Half-Life: Alyx is a 3D first-person shooter designed specifically for immersive VR gameplay.
R2Games and 337.com has just announced the addition of new features in an upcoming update for their mobile Action MMORPG - Excalibur: Knights ...
by Mikedot
LYN: The Lightbringer has a new season of content launching today, that will offer several fun new features.
by Ragachak
Zone 4: Fight District was announced by OGPlanet on July 9, 2010. It is a new fighting MMO with anime inspired graphics.
by Guest