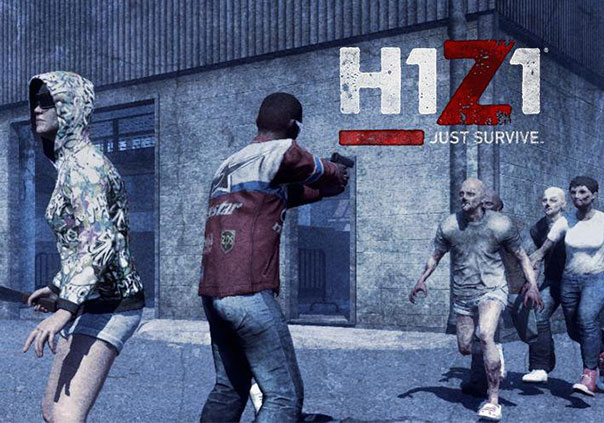 Enter a world that has been overrun by zombies, fellow survivors, wolves, and bears (oh my) since the H1Z1 virus outbreak. Fight for your life against the infected and against the brutality of others as you attempt to live and see another day. Every moment is borrowed time.
H1Z1: Just Survive is currently being developed for Early Access Alpha on Steam and does require a buy in cost. Not those who choose to purchase should anticipate an evolving feature set, bugs, incomplete content, missing features, and potentially game breaking issues (although the pay to win ones have been fixed!) Early Access is designed for those wishing to support the ongoing development of H1Z1 and be a part of shaping its future.
Features:
True persistent world: Unlike other zombie survival games, H1Z1 is a persistent MMO that can hold thousands of players on servers with different rulesets, which creates a thriving economy and potential to make allies in the all-out war on the Infected… and potential to make enemies as well.
Powered by ForgeLight: Using the same engine used for Planetside 2 and Everquest Next, H1Z1′s world will be as breathtaking is it expansive.
Player-created content: With much focus on the community, H1Z1 will support tons of player made content and features.

Status: Pre-Release
Release Date: Jan 15, 2015
Business Model: Retail
Developer: Daybreak Games
Publisher: Daybreak Games
Category: Stand-alone
Genre(s): 3D, MMO, Sci-Fi, Shooter, Fighting, Simulation
Platforms: PC, Steam, Xbox One, PS4

Editor's Score: 3/5

Pros:

+ Fully open-world, interactive environments, player made content.
+ Over 200 SOE controlled servers.
+ Competitive servers.
+ Intuitive crafting system.

Cons:

- Possible optimization issues due to ForgeLight Engine.
- AI isn't quite challenging enough.



Recommended System Requirements:

OS: Windows 7, 8, 8.1, 10 (64 bit only)
CPU: Intel i5 Quad Core or higher / AMD Phenom II X6 or higher
RAM: 8 GB
GPU: nVidia GeForce GTX 560 series or higher / AMD HD 6870 or higher
HDD: 20 GB



Arcane Dragons Mobile Review
One of the core game features that Arcane Dragons offers its players, a rarity among most mobile games, is real-time co-op and PvP.
by MissyS