*Note: This game has been cancelled or shut down and isn't available for play.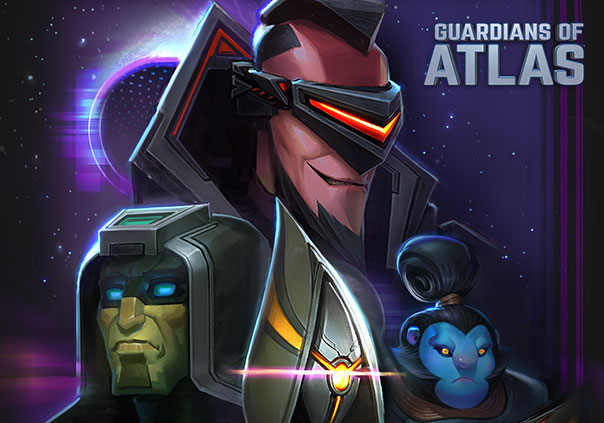 Guardians of Atlas is a free-to-play MOBA-RTS hybrid game developed by Artillery for PC and Mac. The game been discontinued as of September 16 and it is not known whether it will end up seeing further development into a release or not. In Guardians of Atlas a black hole formed at the heart of the galaxy and started to swallow up the stars. Atlas sacrificed itself to stop the black hole and as a result its seeds were flung all throughout the universe. One of these seeds survived and started to produce life on the far end of the galaxy, and guardians emerged to protect the life-bearing seed that made them as they were.
In Guardians of Atlas players can experience gameplay that is hero-centric like a MOBA, but also includes the economy, individual unit control, and territory control of a RTS game. The first game mode developed so far is Skirmish, which is where 2 teams of 3 players will build and upgrade their armies, squaring off to summon titans and destroy the opposing team's base.
Players that come from a MOBA background will find that the game requires even more strategy than the typical MOBA that they are used to playing, whereas players with more of an RTS background will get to enjoy faster-paced battles with many different kinds of unit compositions. For players that prefer a more competitive game setting, Guardians of Atlas has implemented a replay system with post-game analytics so players can determine what they've done correctly, what they've done incorrectly, and see the results of their in-game decisions for each match.
Do you have what it takes to defend Atlas' seed and protect your units from harm at the same time?
Status: Cancelled
Business Model: Free to Play
Developer: Artillery
Publisher: Artillery
Category: Stand-alone
Genre(s): 3D, Sci-Fi, Strategy
Platforms: PC, Mac


System Requirements not yet known.