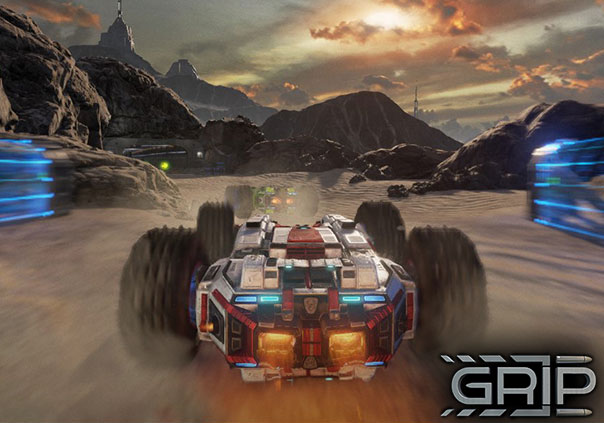 Grip is a high-octane combat racing game by caged element. Inspired by the Rollcage games of 1999 and 2000, GRIP harnesses the awesome potential of Epic's Unreal Engine 4. It will take gamers back to a nostalgic past, while simultaneously propelling gamers into a kick-ass future.
Features:
Intense driving: Hit speeds of up to 700 km/h while driving on floors, walls and even ceilings.
Badass rides: Choose from a roster of armored cars, manufactured by different companies from around the galaxy.
Awesome pick-ups: Use an array of power-ups and weapons including missiles, guns, traps, plasma cannons and more.
Status: Pre-Release
Business Model: Retail
Developer: Caged element
Publisher: Caged element
Category: Stand-alone
Genre(s): 3D, Sci-Fi, Sports
Platforms: PC


System Requirements not yet known.