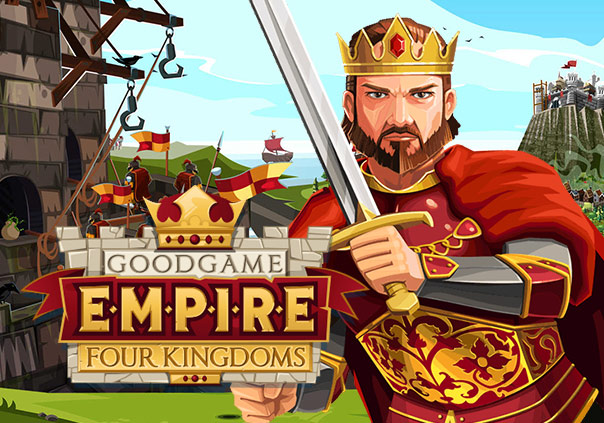 Goodgame Empire is a free-to-play game that gives you the task of developing an empire from a simple castle. The game features a variety of units and siege tools to help conquer cities on a dynamic world.
Features
►The economic system in the game has several different resources that need to be managed. Resources are your main means of creating new buildings, units, researching upgrades and more so the more resources you have the better off you will be. Creating more resource buildings will enable you to gather resources faster and subsequently further your empire at an accelerated rate.
►New players will be greeted with a tutorial upon their initial play session that will help you learn your way around the building interface, but once it's over you're on your own! Your direction won't always be so clear cut, however there are quests you can follow that will give you generally good ideas on what areas you need to focus on – whether that means upgrading your buildings, fortifying your city, or launching attacks on your enemies. Don't forget about your people either! By creating and upgrading dwellings you can increase your city's population, giving you more people to tax for a larger source of income.
►Build up your own city, amass vast armies, join an alliance, and create a true empire today in Goodgame Empire!
Microtransactions
Uses in game currency called Rubies which allow players to accelerate production, both of buildings and that which buildings produce, such as resources.
Status: Released
Business Model: Free to Play
Developer: Goodgame Studios
Publisher: Goodgame Studios
Category:

Browser, Mobile

Genre(s):

2D, MMO, Fantasy, Strategy, Idle Gaming

Platforms:

PC, Mac, Linux, iOS, Android


Pros:

+Well animated and colorful.
+Simple to play and learn.
+Alliances and trade as very important.

Cons:

-Very generic compared to other similar RTS games.



Recommended System Requirements:

Up to date version of Firefox or Chrome.



Description: In Goodgame Empire, players get to experience life as lord of a land. Go from building your small castle to the capital of an empire! Set up and operate a thriving economic state, and build your military forces to defend your holdings, and expand your borders.
King of Duel's 'All Good Spirits Day' begins today, and cute decorations, Halloween Candy and more await.
by Ragachak
With its own unique take on the classic fantasy genre, Winterfrost Legacy focuses on the strategic aspects of battle.
by MissyS