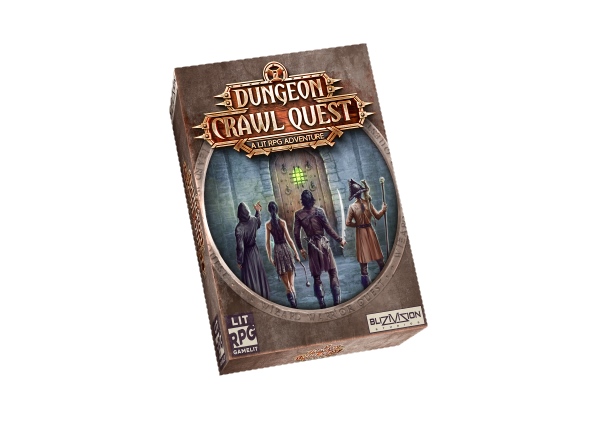 Into The Game: Dungeon Crawl Quest

By C.A.A. Allen
Live real. Play real. Just try not to die for real.
Riff Jenkins is having a bad day. He's behind on his college tuition and is getting kicked out of his dorm. His girlfriend just broke up with him for playing computer games too much. And if that isn't bad enough, Riff hasn't been able to beat the goblin boss in Dungeon Crawl Quest despite months of trying. His brother Mack says it's a glitch-that DCQ is unbeatable-but Riff knows there's a way.
When a mysterious package arrives from the recently deceased DCQ developer, Riff finally gets his reward for being one of the game's top players: a special Grimoire and an invitation to one of LA's premiere gaming dens.
But the Grimoire is much more than it appears. When Riff syncs it to a computer at the den, he's virtually transported into the game. And his bad day just got worse, because the company that owns DCQ will be shutting down the servers at midnight if Riff and his band of misfit players can't beat the goblin boss and save the game.
Oh yeah, and if the servers go down while they're in the game, they all die for real.

The top Summoners War players from around the world are going to bring their squads and strategies to the third annual Championships.
by Ragachak
Drakensang Online, the award-winning action RPG and MMO, is in the midst of preparing the largest content update in its history. With an alrea...
by Mikedot