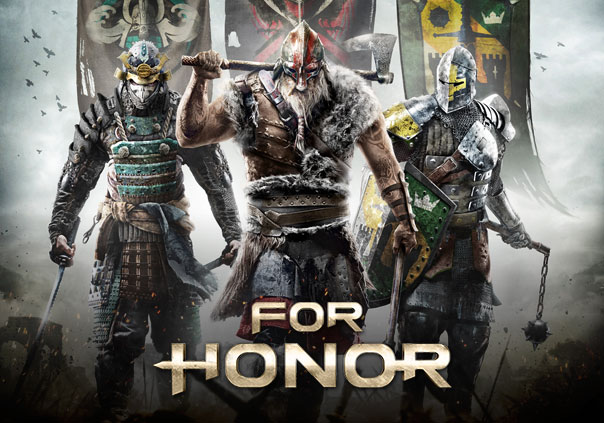 "For Honor" is a competitive third-person melee fighting developed by Ubisoft. Mixing speed, strategy, and team play with visceral close range combat in multiplayer action, For Honor brings a new twist for competitive team-based action.
Features:
Chaos: Witness epic battles unfold as armies charge into battle alongside you.
ART OF BATTLE: The innovative ART OF BATTLE system lets you feel the power of every strike, the strength of every impact, and the weight of the weapon in your hand.
Three factions: Cut a bloody trail of carnage as brutal Vikings, deadly Knights, and cold-blooded Samurai.

Status: Pre-Release
Business Model: Retail
Developer: Ubisoft
Publisher: Ubisoft
Category: Stand-alone
Genre(s): 3D, Fantasy, Fighting
Platforms: PC, Xbox One, PS4


System Requirements not yet known.