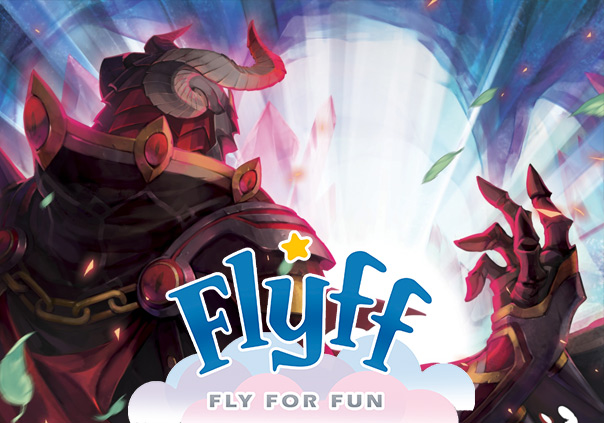 Flyff is one of the most popular free-to-play MMORPGs available. Flyff has a great animated graphical style that's easy on the eyes, but is beginning to show its age. Like many other Asian MMORPGs, players in Flyff start out as a beginner class and must choose a job (class) once they've reached a higher level – in this case, level fifteen. The experience rate during the early levels is fast-paced, but begins to slow down during the late 20's and early 30's. Each class has a different skill set and two different second job choices at level sixty. Listed below are the four initial classes and their second job options:
Acrobat – Acrobats are the ranged specialists of Flyff. The Acrobat can specialize in the use of either yo-yos (Jester) or the bow (Ranger.)
Assist – As the name suggests, Assists support other players with buffs, but also have powerful area of effect (AoE) spells. Assists can specialize into Bill Poster, a hybrid class that uses melee knuckle weapons, or Ringmasters, who possess the most powerful buffs.
Magician – Magicians are the spell casters of Flyff. They have very low HP, but deal heavy damage. Magicians can specialize into Elementalists or Psykeepers.
Mercenary – Mercenaries are the main melee class of Flyff. The Mercenary can specialize into a defensive Knight who uses a sword and shield, or into an offensive Blade who wields a weapon in each hand.

Status: Released
Release Date: Dec 25, 2005
Business Model: Free to Play
Developer: Aeonsoft
Publisher: Webzen
Category:

Stand-alone

Genre(s):

3D, MMO, RPG

Platforms:

PC


Editor's Score: 4/5

Pros:

+Great Equipment system; magical, unique and set pieces.
+Large game world.

Cons:

-Grind-based gameplay.
-Weak quest system.
-Limited character customization.



Recommended System Requirements:

OS: Windows XP, Vista, 7
CPU: Pentium-IV 1.2gHz
RAM: 1GB
GPU: 256 MB
HDD: 4GB



Description: Fly For Fun (better known as Flyff) is a 3D fantasy MMORPG with animated graphics. Start as a Vagrant than chose one of four jobs at level fifteen. Buy a flying broom or skateboard at level twenty, and explore the large game world from the skies.
Jagex announced this morning that tickets for RuneFest 2019 will go on sale starting at 4 pm BST today.
by Ragachak
Several of the Ship of Heroes newsletters have shown off the potential for character customization and today we see an updated female costume.
by Ragachak
Two weeks ago, Black Desert began their Third Anniversary celebration, and today they have announced the events that conclude it.
by Ragachak