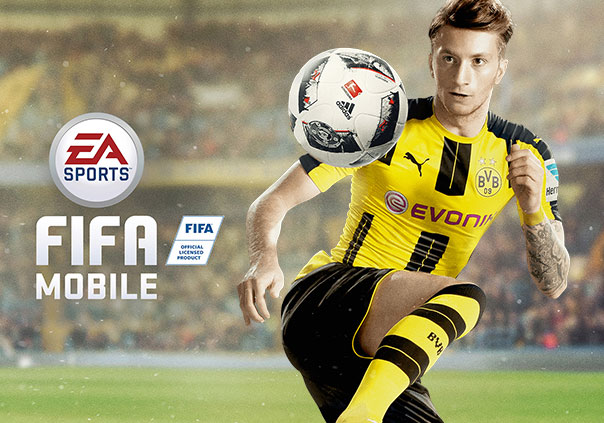 FIFA Mobile is a free-to-play soccer game developed by Electronic Arts for iOS, Android, Windows Mobile, and PC where players can build, manage, and lead their own soccer team in matches. It has been completely optimized and designed with the mobile player in mind, giving you the ultimate soccer experience on the go!
The game gives players the chance to manage some of their favorite players from a huge pool of 650 real teams and 17,000 real players in over 30 different leagues. Playing with all of your favorite soccer stars has never been so convenient and easy. Everyone from your favorite forwards and scorers to some of the best defenders and goalkeepers in the world will be at your disposal. FIFA Mobile will even let you keep up with live events, keeping content up-to-date based on current stories and match ups in the real world. Playable live events will change throughout the day, giving you shots at acquiring prizes, packs, and player items!
By participating in Leagues players can enjoy the social experience of FIFA Mobile, allowing them to join forces and strive for glory alongside other players from around the world. In inter-league championships players can put their skills to the test, or they can jump into League versus League tournaments and take on some of the best gamers on a worldwide scale. FIFA Mobile even has the ability to chat with other players and send gifts to them. Here you won't just be competing, but participating in a community of other excited soccer enthusiasts.
FIFA Mobile will have you coming back for more exciting soccer action and daily content to keep you entertained for hours on end. A huge roster of your favorite players awaits you!
Status: Released
Release Date: Oct 11, 2016
Business Model: Free to Play
Developer: Electronic Arts
Publisher: Electronic Arts
Category: Mobile
Genre(s): 3D, Sports
Platforms: PC, iOS, Android, Windows Mobile

Pros:

+Easy way to pass time.
+Huge number of teams and players.
+Live content updates.

Cons:

-Bothersome camera angles.
-Needs more sorting options for teams and members.
-No through ball options.



Recommended System Requirements:

OS: iOS 8.0 / Android 4.1 / Windows 10 Mobile
HDD: 118 MB