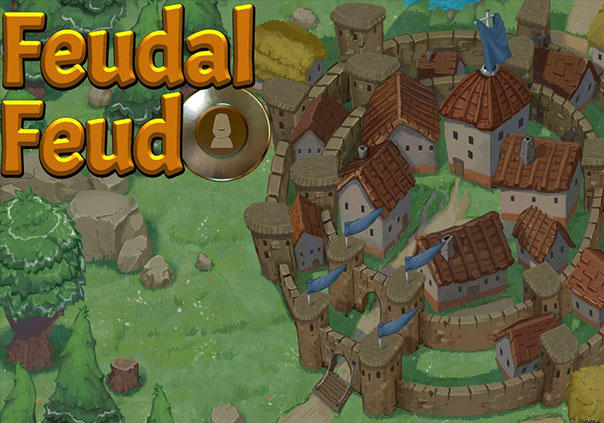 Feudal Feud is a wargame-lite diplomacy MMO for mobile devices. Drop into a huge map with up to 100 other players and work to build magnificent cities, crush enemies, and practice politics to stay in power. Over the course of 2 real-time weeks conquer as much territory as you can muster by commanding armies and slyly convincing other people to become your vassals through the use of negotiating, bartering, and even vicious schemes of backstabbery. However, due to inherent unpredictability of rivaling rulers you'll need to constantly develop new winning strategies amidst an ever-changing landscape.

Status: Pre-Release
Release Date: Aug 01, 2018
Business Model: Free to Play
Developer: Urubu Studio
Publisher: Urubu Studio
Category: Browser, Mobile
Genre(s): 3D, MMO, Fantasy, Strategy
Platforms: iOS, Android


System Requirements not yet known.