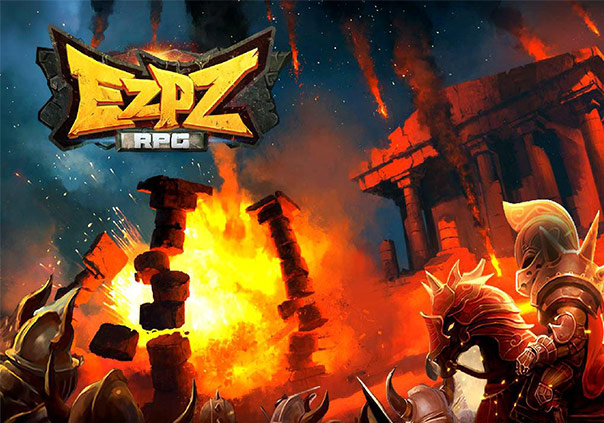 EZ PZ RPG brings epic combat to your mobile device, while allowing you to automate your way through the game when you want character progression without the long grind.
Features:
Three Characters: Play as a mage, warrior, or archer.
Party System: Recruit your ultimate team to become unstoppable.
Arena: Become the ultimate 1 on 1 duelist, or form teams to show your friends are the best.
Built in SuperBotting: Play as much or as little of EZ PZ RPG as you want. No really this is a selling point.
Status: Released
Release Date: Apr 08, 2015
Business Model: Free to Play
Developer: R2Games
Publisher: R2Games
Category: Mobile
Genre(s): 3D, MMO, RPG, Fantasy
Platforms: iOS, Android

Pros:

+Fully developed crafting system.
+Party system.
+Team PvP battles.

Cons:

-Game literally doesn't need you.



Recommended System Requirements:

OS (Android): Android 2.3 and up