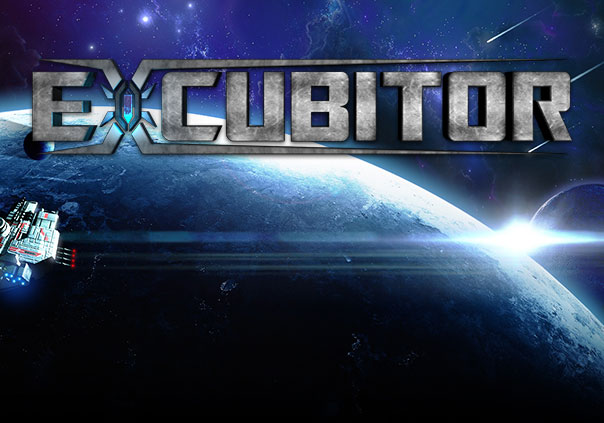 Excubitor is a tower defense shooter game developed by Tesseract Interactive that is available for purchase on Steam for PC, Mac, and Linux. Antares, the mothership, is under attack by waves of enemy drones and you are the only one capable of defending it! By strategically building your defenses and taking control of the Hammerhead, a defensive ship armed to the teeth with tesla coils, the helium plasma Combustor, and even the fabled Decimator, you might just be able to buy Antares another day, but don't think waves of tiny enemies are the only things you'll be encountering in Excubitor. You'll also need to fend off massive bosses if you want to keep Antares safe.
The Hammerhead can be upgraded in a variety of different ways to help you fend off the different types of enemy drones you might encounter. Your defensive ship can even be given special abilities like the berserk ability or the shockwave ability to increase the Hammerhead's firing rate or stun your enemies.
You will also be able to build turrets throughout the map, using them to a strategical advantage to take down any enemies coming your way. Turret types like the Prism turret can be used to bounce lasers off of multiple enemies or the Gatling laser turret can be used to blast down enemies with high accuracy, high damage shots.
If you're feeling extremely daring you can put your skills to the test in increased difficulty levels. Up to four different levels of increasing difficulty can be taken on, the hardest being NewGame+. NewGame+ will even give you the chance to use some secret weapons that will put an entirely new spin on how you take down your foes.
By mixing tower defense and shooter mechanics, Excubitor gives you all the means necessary to launch your one-man defense.
Status: Released
Release Date: May 26, 2016
Business Model: Retail
Developer: Tesseract Interactive
Publisher: Kasedo Games
Category:

Stand-alone

Genre(s):

3D, Sci-Fi, Shooter, Strategy

Platforms:

PC, Mac, Linux, Steam


Pros:

+Exciting boss battles.
+Challenging content.
+Quick, action-packed gameplay.

Cons:

-Basic user interface.
-Not friendly to players new to the genre.
-Less than innovative sounds.



Recommended System Requirements:

OS: Windows 7 (64-bit) / OS X 10.11 / Ubuntu 14.04 (or later)
CPU: 3.8 GHz
RAM: 4 GB
GPU: GeForce GTX 770 (2048 MB) / Radeon HD 7770 (1024 MB)
HDD: 6 GB



Description: Excubitor is a tower defense shooter game developed by Tesseract Interactive where players can defend the mothership, Antares, from invading enemy drones with their own Hammerhead ship and a slew of defensive towers.
Perfect World Entertainment is pleased to announce the released of their newest game, Fortuna, starting today.
by MissyS
Super Evil Megacorp, the company behind award-winning MOBA Vainglory is entering a new chapter today.
by Ragachak