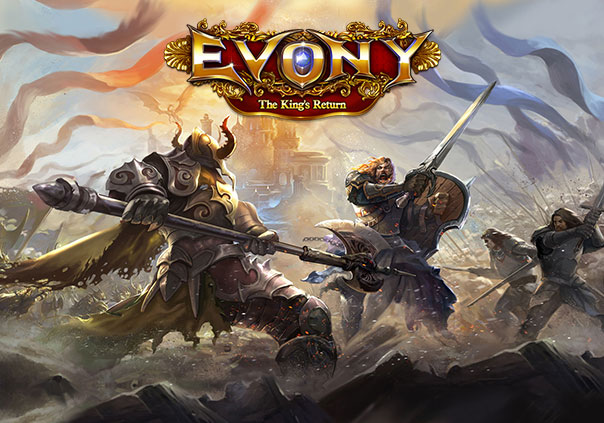 Evony Mobile is a free-to-play mobile fantasy strategy game developed by TOP GAMES INC. for iOS and Android. In Evony Mobile players can join their friends in an effort to build cities, train troops, and expand their empires to conquer the City of Thrones and become King!
You can choose from one of 6 different cultures to customize the aesthetics of your game. American, Chinese, European, Russian, Korean and Japanese all are all available for selection, each with their own architectural style to experience. Different kinds of troops will be at your disposal to help you take over lands for your own, from up-close and personal infantry to massive siege weapons.
Don't think you'll get away with just managing your units and taking over territories, because you've got cities to take care of! Use all of your leadership skills to manage resources, research new improvements and technologies, and gain strategic advantages that will aid you in upcoming battles. You'll even have to hire generals to take care of your cities and help with development while you are away. Sometimes when you conquer your foes you'll get to take their generals for your own and use them against your enemies in the future.
Friends will also play an important role in your success. Joining alliances will give you the chance to reap some nice benefits that you wouldn't be able to otherwise, as well as communicate with friendly leaders Real-time via voice and text with auto-translations will help you strategize even more with your allies and win battles.
Do you think you've got the wit, charisma, and knowledge to lead an entire empire? If so, put yourself to the test in Evony Mobile and become the monarch you know you can be!
Status: Released
Release Date: Oct 31, 2016
Business Model: Free to Play
Developer: TOP GAMES INC.
Publisher: TOP GAMES INC.
Category:

Mobile

Genre(s):

2D, Fantasy, Strategy

Platforms:

iOS, Android


Pros:

+Teamwork is useful and important.
+Great way to make friends.

Cons:

-Farm accounts hard to compete with.
-In-game cash shop heavily influences gameplay.
-Can't stack truce agreements to stay safe from strong players.



Recommended System Requirements:

OS: Android 2.3 / iOS 8.0 or later
HDD: 129 MB



Description: Evony Mobile is a free-to-play mobile fantasy strategy game where players can become a monarch of a civilization and fight to conquer the City of Thrones. Only monarchs with the most wit, skill, and charisma will be able to take the throne for themselves and become King!
This terrain system coming out of the gate so strong is exciting news for anyone following development of the sandbox tri-realm PvP MMORPG.
by DizzyPW
A new update will feature a brand new weapon which is very different from any other you have seen in Blockstorm so far!
by MissyS
Welcome to the mystical world of <strong>Lucent Heart</strong>, that is published by Suba Games, and has now been released in open...
by Guest