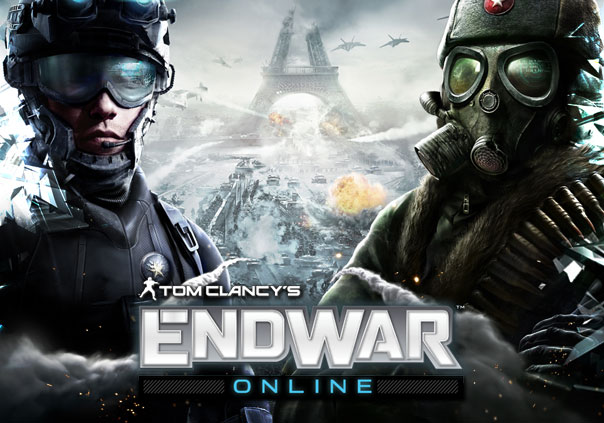 Tom Clancy's EndWar Online is a tactical strategy MMO with real time battles, headquarter and army management, and community-based wars set in a browser-based game. Players are one of the last leaders left after the WW3 fallout, and must rebuild their homeland, reunite their faction, and battle for the last of Earth's resources by supporting either the European Enforcers or Russia's Spetsnaz. The game will be free-to-play and feature single and multi-player challenges.

Set in the thrilling Tom Clancy universe, End War Online is the latest iteration of the acclaimed strategy series, now available directly in your browser. In the aftermath of a massive global war between the biggest superpowers on Earth, where resources and money have run dry, factions are on the brink of collapse. As one of the last leaders, you are tasked with rebuilding your homeland and spearheading the final battle for the last resources on Earth.

Engage in unique single player missions or put your skills to the test in intense player vs. player challenges. Fight for what's left, or perish trying.

Status: Pre-Release
Business Model: Free to Play
Developer: Ubisoft
Publisher: Ubisoft
Category:

Browser

Genre(s):

3D, MOBA, Strategy

Platforms:

PC, Mac


Pros:

+ Officially licensed Tom Clancy gameplay.
+ HQ and army management.
+ Single- and multi-player options.



Recommended System Requirements:

Any modern up to date web browser.



Description: Tom Clancy's EndWar Online places you in the shoes of a leader in the aftermath of World War III. Anarchy and collapse are all around: can you pull your homeland together and survive?
The game is similar to MOBAs such as League of Legends or DOTA2, but with a turn-based twist.
by ApocaRUFF