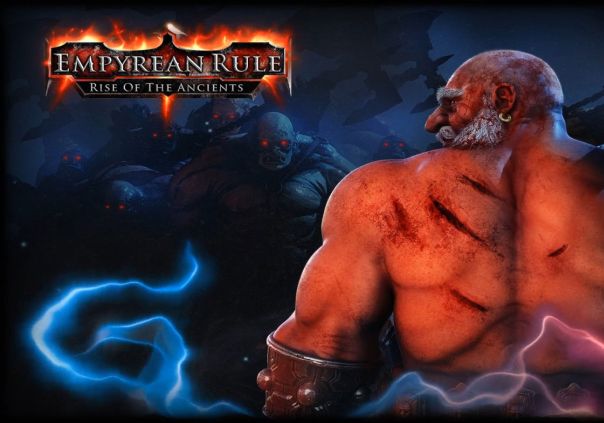 Empyrean Rule: Rise of the Ancients
Empyrean Rule: RotA is a sandbox game in an open fantasy persistent world with real time tactical battles, strategy, empire management. Assume the role of a General, command massive armies and free roam in a world where individuals and empires scheme for power and dominance
Features:
Fantasy Armies: Recruit from a wide variety of unit types, heroes, engines and races to form your armies.
True freedom: Roam a massive open world map in real time where Empires control regions and antagonize over land and resources.
Grand-scale combat: Engage RTS combat with In-depth battle mechanics and randomly generated battlefields.
Dominance and Power: Form or join a Guild consisted of other players. Become a Mercenary Guild, raid, lay siege to cities and fortresses, or conquer and own Regions to create an Empire.

Status: Pre-Release
Business Model: Retail
Developer: Innofame
Publisher: Innofame
Category:

Stand-alone

Genre(s):

3D, MMO, Fantasy, Strategy

Platforms:

PC, Mac, Linux


Pros:

+Unique gameplay mechanics
+Story emphasis on free roaming

Cons:

-Limited information available.



System Requirements not yet known.


Additional Information:

· Oculus Rift VR Support.

Description: Empyrean Rule: RotA is a sandbox game in an open fantasy persistent world with real time tactical battles, strategy, empire management. Assume the role of a General, command massive armies and free roam in a world where individuals and empires scheme for power and dominance
In anticipation for the launch of Neverwinter: Rise of Tiamat, Perfect World Entertainment and Cryptic are revitalizing the popular Neverwinte...
by Mikedot
Final Fantasy XIV owners have until June 27th to add Heavensward to their account for free, forever!
by Ragachak