Videos Featuring Eden Eternal
Featured

Top 10 Free to Play Anime MMORPG's! Its about time! Check out the ten best free to play anime games on the market.
Featured

After countless requests for good MMORPGs that don't need a beefy gaming PC, here are the best titles on the market.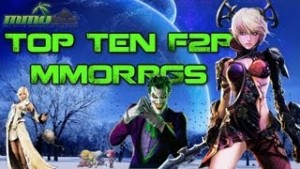 Featured

JamesBl0nde and BakermanBrad used your help to update the MMOHuts Top Ten Free to Play MMORPGS video and here it is! Enjoy!
Fantasy Realm Online is a FREE classic sandbox MMO/RPG hybrid for Windows and Linux that has a similar look/feel to the Ultima series (Specifi...
by Mikedot
Total Warhammer has gone on to break franchise records
by DizzyPW