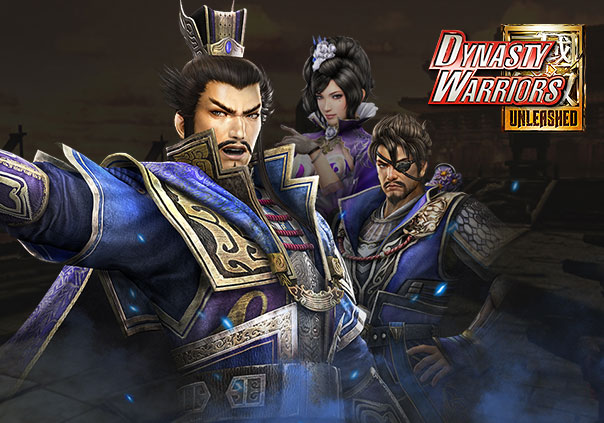 Dynasty Warriors Unleashed
Dynasty Warriors Unleashed is a free-to-play mobile fighting game developed by NEXON for iOS and Android. In Dynasty Warriors Unleashed players can enjoy historical combat featuring heroes from China's Three Kingdoms period. Players will need to learn and master hand-to-hand combat, as well as weapons-based fighting moves to take on the never-ending slew of opponents looking to prove their worth against them.
Peons will stand in your way on your path to greatness, but they won't stand any chance against you and your fierce combat moves and fighting experience. The true test of your skill and wit will be the enemy generals who have also sharpened their skills in preparation for your encounter. Timing and positioning will never have been so important as you take on some of China's most renowned and deadly warriors, but it isn't their name that will matter once their stylized weapons are being used against you.
Heroes can be chosen from the three different dynasties of the Three Kingdoms: the Wei, the Shu, and the Wu. The Wei are led by the legendary Cao Cao's magnetism and principles. The Shu are led by Liu Bei and his Five Tiger Generals, each of which might as well be worth a hundred men by themselves. The prosperous kingdom of the Wu and their powerful navy is led by Sun Quan as he tries to fulfill the vision of his older brother and his father.
With signature skills and attack in the palms of your hands you'll be able to become a truly unstoppable force in Dynasty Warriors Unleashed! Take on huge onslaughts of enemies that stand in your way, master your skills and weapons, and lead your kingdom to the greatness that it deserves.
Status: Released
Business Model: Free to Play
Developer: NEXON
Publisher: NEXON
Category:

Mobile

Genre(s):

3D, Fighting

Platforms:

iOS, Android


Editor's Score: 5/5


System Requirements not yet known.


Description: Dynasty Warriors Unleashed is a mobile fighting game where players can fight as some of the most renowned fighters of China's Three Kingdoms period. The Wu, Wei, and Shu await your exceptional combat skills to help guide their kingdoms to greatness!
Aeria Games has just released F.E.A.R. Online, the free-to-play horror shooter, on the Steam platform! Brave souls can return to the classic h...
by Mikedot
This is our accompanying article on our most anticipated free to play games of 2017!
by DizzyPW
Continent of the Ninth Seal has received a new content update that introduces its seventh continent: Hernad.
by MissyS