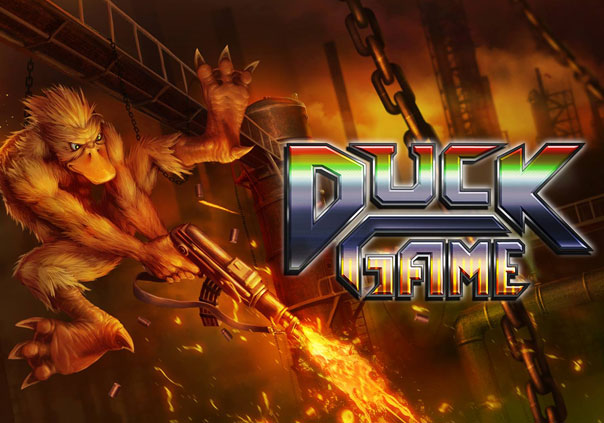 Duck Game is a 2D pixel action game developed by Landon Podbielski and is available for purchase on Steam for PC. In the year 1984 ducks ran rampant and fought each other for glory. It is now time for you to take control over your destiny and become the duck slaying machine that you've always wanted to be. Create your own duck and take part in heated multiplayer matches where you will spawn without weapons and frantically take off to grab any available ones before your opponents. One hit from an opponent's weapon is all it takes to kill you, so you will need to be on top of your game. In singleplayer mode you can try to complete a variety of preset challenges or create your own levels to show your friends. Over 50 weapons and 50 levels of duck-killing insanity are ready to be experienced, but be careful not to blink! You might just end up getting roasted!

Status: Released
Release Date: Jun 04, 2015
Business Model: Retail
Developer: Landon Podbielski
Publisher: Adult Swim Games
Category: Stand-alone
Genre(s): 2D, MOBA
Platforms: PC

Pros:

+Rewards skilled players.
+Intense gameplay.
+Easy to pick up.

Cons:

-If host leaves players are booted to the game's start screen.
-Singleplayer consists of of only arcade challenges.
-Disconnection issues in Multiplayer.



Recommended System Requirements:

OS: Windows 7
CPU: 2.0GHZ
RAM: 1 GB
GPU: Pixel Shader 2.0
HDD: 150 MB



Additional Information:

· Full controller support.