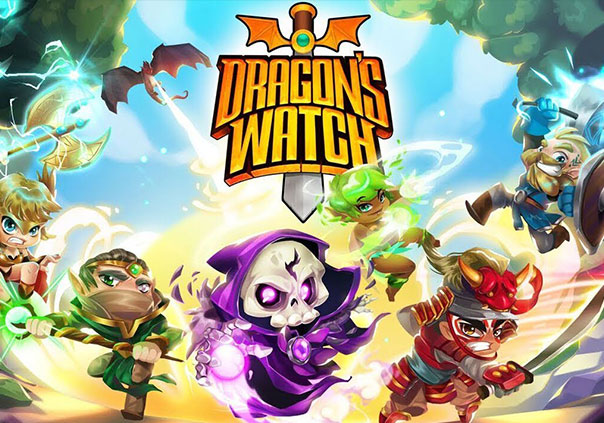 Dragon's Watch RPG is a F2P turn-based strategy role-playing game for mobile devices. Go on an incredible journey across the fantastical kingdom of Kagria meeting fellow adventurers and taking on epic quests like slaying fearsome monsters or freeing mythical dragons.
Build up a mighty army by collecting, fusing, and evolving over 700+ varied heroes featuring unique strengths, skills, and special attacks which all helps to keep the tactical combat consistently interesting. Continue to build up your customized team by crafting potions and discovering hidden secrets buried in tricky puzzles for additional items.
Stay connected by remaining online and enjoy challenging other players in real time PVP, receiving daily quests, diving into special events, and freely participating in vortex dungeons. Alternatively, play at your leisure anywhere or anytime you want by going offline.
Find the legendary guardian, assemble an unstoppable squad, and reach the fabled frontier of absolute power to save your homeland from certain catastrophe!
Status: Released
Business Model: Free to Play
Developer: The Secret Police
Publisher: The Secret Police
Category: Mobile
Genre(s): 2D, Adventure, RPG, Fantasy, Strategy
Platforms: iOS, Android

Pros:

+Steers Clear of Pay-to-Win Elements
+Vibrant and Pretty Visuals
+Addictive Time Killer

Cons:

-Technical Issues (Crashing, Freezing, Account Resets)



Recommended System Requirements:

OS: iOS 10.0+/Android 5.0+
HDD: 387 MB