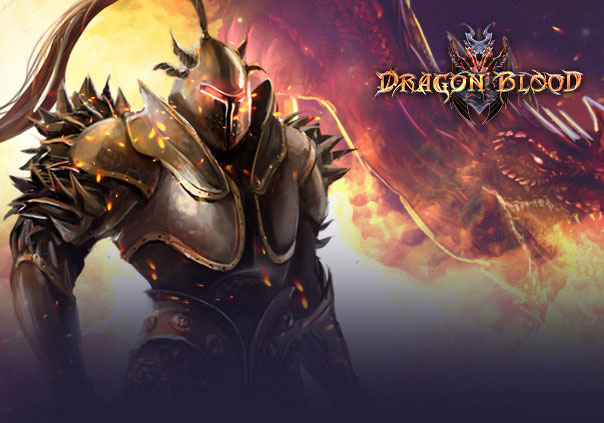 Dragon Blood is a free-to-play browser MMORPG developed by 101XP featuring a vast world that has been threatened by an immense and evil force. In Dragon Blood, you awaken after a thousand-year sleep in a new, war-torn world. You will need to discover your true self and use the Dragon Blood that runs through your veins to force your enemies into submission.
In Dragon Blood although you can become only one of two initial classes, these classes span out over time into hundreds of different mercenary builds with the abilities that you find most useful. Building a diversified team will prove to be prosperous, as players can assume vastly different roles and play to the team's strengths in ways you wouldn't normally consider.
By questing, slaying bosses, and exploring dungeons your character will grow and become even more of a threatening force, but the fun doesn't end there. Once you've achieved max level you'll be able to take part in regular content updates that will include new quests, events, and promos.
Combat in Dragon Blood is turn-based and will prove just how important your ability choices are. By upgrading your abilities wisely you'll gain even more power, but that isn't enough to ensure your victory. You'll also need to study your enemies and strategize carefully in order to defeat them.
Of course, there are also the dragons! You'll be able to tame rare, powerful dragons and other kinds of mounts as well that will show off just how influential you are. Through events and hectic battles you will be able to earn even rarer mounts with showier effects that will really impress your peers.
Force your enemies into submission and use the power of the dragon's blood flowing through your veins to become an unstoppable force, but don't get too carried away!
Status: Released
Release Date: Apr 11, 2016
Business Model: Free to Play
Developer: 101XP
Publisher: 101XP
Category: Browser
Genre(s): 2D, MMO, RPG, Fantasy
Platforms: PC, Mac, Linux

Pros:

+Unique class system.
+Large number of accessories.
+Regular content updates and events.
+Many fascinating mounts to acquire.

Cons:

-Repetitive gameplay.
-Excessively easy early on.



Recommended System Requirements:

Any modern up-to-date web browser such as Mozilla Firefox or Google Chrome.