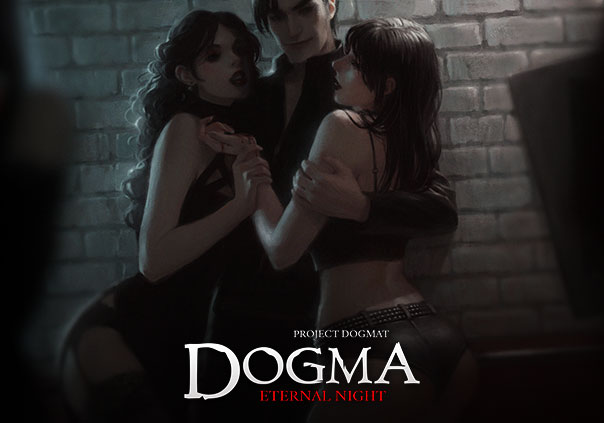 Dogma: Eternal Night is an upcoming 3D vampire MMORPG being developed by Prelude Games Factory and it will officially launch on Kickstarter on November 24. In Dogma: Eternal Night players take on the role as a monster under the guise of humanity. If you show your true nature or go on a killing spree the Mortals of the world will react to you unfavorably, and if you act so uncontrollably that your conscience becomes drowned out by your instincts then other Kindred will hunt you down in order to protect their society. Players characters can also be permanently lost, so vigilance and careful decision making are of the utmost importance! Player housing and social interactions will also play a big role in the game, allowing you to form relationships with all of the other players you'll meet on a single megaserver! With consequences to your actions and the potential to lose your character completely, Dogma: Eternal Night might just provide you with the hardcore gaming atmosphere that you've been looking for.

Status: Pre-Release
Business Model: Retail
Developer: Prelude Games Factory
Publisher: Prelude Games Factory
Category: Stand-alone
Genre(s): 3D, MMO, RPG, Fantasy
Platforms: PC

Pros:

+Deep character customization.
+Unique concept.
+Mix of MMO and Shooter mechanics.

Cons:

-Limited information available.





Additional Information:

· A subscription may be required in addition to retail purchase (TBD).