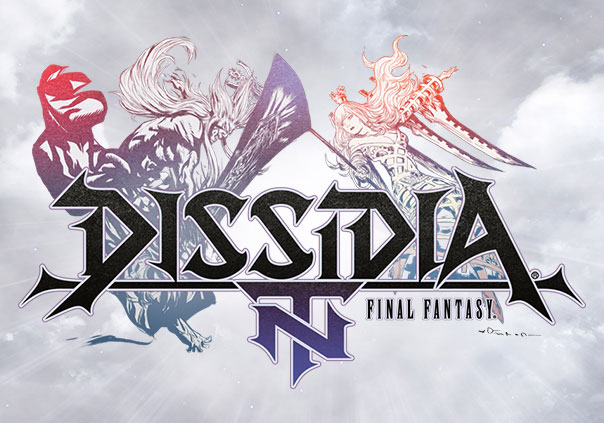 Dissidia Final Fantasy NT
Dissidia Final Fantasy NT is an upcoming buy-to-play fantasy fighting RPG game developed by Team Ninja exclusively for PS4. In Dissidia Final Fantasy NT players can battle each other with different characters from the Final Fantasy franchise in a battle system that was completely redesigned from the previous Dissidia Final Gantasy games.
Characters are divided into four different classes: Vanguards, Assassins, Marksmen, and Specialists. Vanguards are focused on raw power, Assassins are based on agility, Marksmen tend to prefer ranged combat, and Specialists have unique combat traits. With an intended roster of 50 characters in total you'll be certain to find one that you recognize from the franchise and enjoy playing, including Cecil Harvey, Kain Highwind, Cloud Strife, Sephiroth, Squall Leonhart, Tidus, and more!
In battle players can fight against each other or AI-controlled characters, trying to be the first to deplete the other's health. You can perform Brave attacks that will increase your character's Bravery level. If your Bravery level reaches 0 and you are attacked, a Bravery Break event will occur and give you a substantial Bravery boost. In addition to 1 versus 1 matches, Dissidia Final Fantasy NT also supports 3 versus 3 party battles where players can control a group of 3 different characters, swapping their active fighters in and out of combat depending on who they want to use to fight at a moment's notice. Here each character will have it's own HP bar, the entire team will have a HP bar, and there is also a Summon bar. When the Summon bar is full, players can perform summoning rituals to call on creatures such as Ifrit or Bahamut to help them in battle.
With a planned release sometime in the first half of 2018 Dissidia Final Fantasy NT is sure to satisfy any fantasy fighting cravings you're experiencing. Many different characters, team combinations, and fighting styles will be available to play. Which will you choose?
Status: Pre-Release
Business Model: Retail
Developer: Team Ninja
Publisher: Square Enix
Category:

Stand-alone

Genre(s):

3D, RPG, Fantasy, Fighting

Platforms:

PS4



System Requirements not yet known.


Description: Dissidia Final Fantasy NT is an upcoming buy-to-play fantasy fighting RPG game where players can fight against each other with Final Fantasy characters in a completely reworked battle system. Whether you're looking for power, speed, or something in between there is a character for you!
It's time to talk details of the next major edition heading to Guild Wars 2's living story.
by DizzyPW
Grand Fantasia has a new update in the west courtesy of gamigo, with some never-before-seen content.
by Ragachak