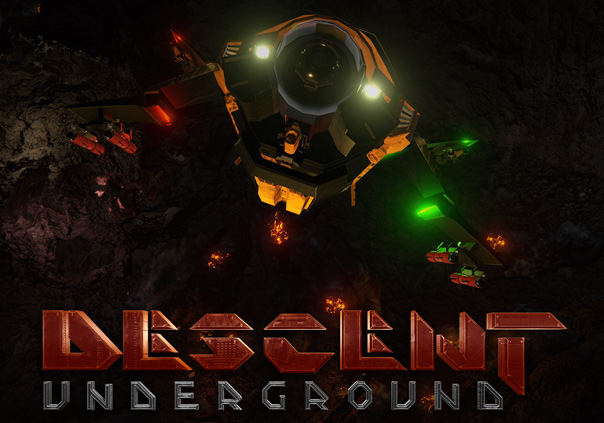 Descent: Underground is a "six degrees of freedom" space shooter, where pilots pitch, yaw, and roll in crazy asteroid bases looking to claim resources and kills. A rebirth of the classic Descent, Descent: Underground aims to use new gaming technology to bring a new generation of gamers the epic, frantic space action.
Descent: Underground offers eight ship classes, each with their own specifications and role niche. Players can compete in multiple modes and maps that include environmental hazards, destructible environments, and hidden secrets. Multiplayer rankings will include both kill streaks and resource gathering, and players can join together into "corporations" to compete in massive tournaments for rewards and fame.

Status: Pre-Release
Business Model: Retail
Developer: Descendent Studios
Publisher: Descendent Studios
Category: Stand-alone
Genre(s): 3D, MMO, Sci-Fi, Shooter
Platforms: PC, Mac, Linux

Pros:

+Six degrees of freedom combat.
+Support for large scale tournaments and leaderboards.

Cons:

-Buy to play with microtransactions.



System Requirements not yet known.