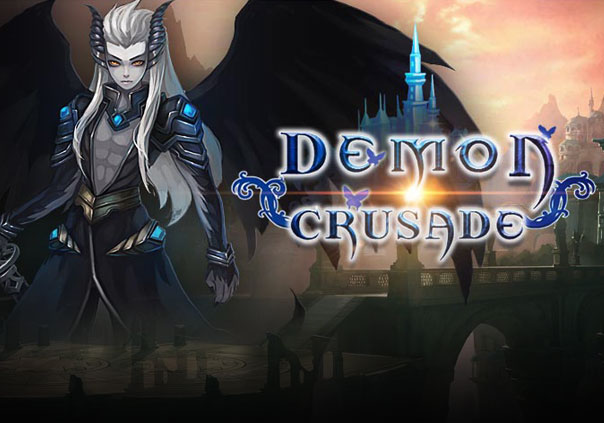 Demon Crusade features turn-based battlegrounds, which can be cooperative and include a partner. The player and their partner collaborate, using tactical thinking and strategy to bring down large groups of enemies. Everything from unit formation to flanking are included in the mechanics of these battles. The AI in Demon Crusade is advertised as being complex and challenging, with no two fights being truly the same. Enemies learn from player strategies and field complex decisions and maneuvers of their own. A player's ability to defeat foes rests in tactical skill, more than anything else.
Status: Released
Business Model: Free to Play
Developer: Game321
Publisher: Game321
Category:

Browser

Genre(s):

2D, MMO, RPG, Fantasy

Platforms:

PC



Recommended System Requirements:

Any up to date modern web browser.



Description: Demon Crusade is an eastern MMORPG with action, turn-based, and side-scrolling elements. Players take on the role of demons fighting to both protect and dominate the Underworld, and in their quest to do either, amass power through the use of miracles and the hunting of valuable relics.
this money will be spent to outsource animation design to a third party company who will implement roleplay friendly animations.
by DizzyPW
Mutation mode in Global Strike is ready to bring more interesting gameplay content to players. Players will be infected and turned into mutant...
by Mikedot