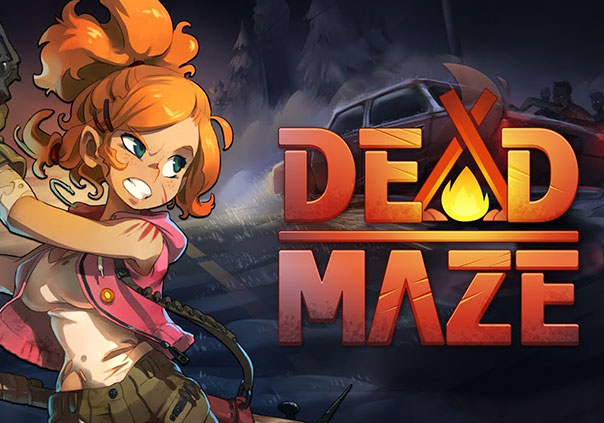 Dead Maze is a free-to-play 2D MMO expected to release on Steam sometime in 2018 for PC. In Dead Maze players are thrust into a destroyed world filled to the brim with zombies. In order to survive, you need to work together to explore what is left of the world after the zombie apocalypse, monitor your health and food, scavenge for resources, and craft as many life-saving supplies as possible.
Players will cooperate to restore civilization, improve your own camp, and discover the threat behind the zombie outbreak. The world is filled with over 500 different weapons for you to fight zombie hordes with. Just don't get too big for your britches and take on too large of a horde. You don't want to get swarmed by an insurmountable number of zombies you won't end up able to handle!
Zombies won't be the only thing on your list of worries either. Hunger, thirst, and fatigue levels will all deplete as you take actions in the game. Fuel back up when you have spare time to make sure you're healthy and able to handle whatever situation you might find yourself in.
When you're looking for less intense moments and want to recharge you can head back to your camp. Your camp can be built and furnished to your heart's content. After all, every zombie slayer needs some sort of place they can call home! Create a garden and plant seeds or breed animals to gain access to different food sources like eggs and milk.
There is a world full of zombies waiting for you in Dead Maze. Collect weapons, gather supplies, make friends, and set up your own camp in an effort to fight back against the horde and stay alive.
Status: Pre-Release
Release Date: Feb 13, 2018
Business Model: Free to Play
Developer: Atelier 801
Publisher: Atelier 801
Category: Stand-alone
Genre(s): 2D, MMO, RPG
Platforms: PC, Steam


Recommended System Requirements:

OS: Windows XP or later
CPU: 2 GHz
RAM: 1 GB