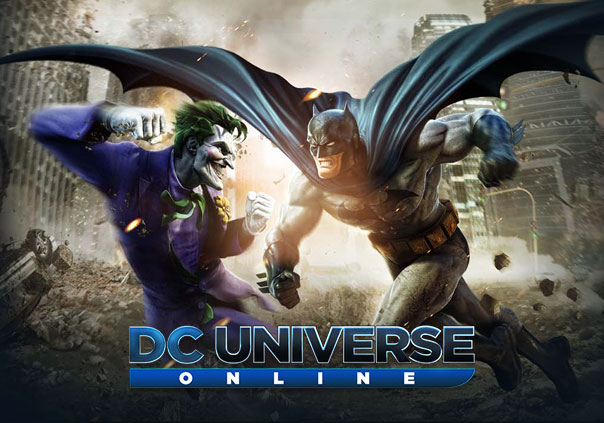 DC Universe Online is a free-to-play 3D superhero MMORPG available on PS4, Xbox One, and on Steam for PC that brings its players into the world of DC Comics. Fight alongside Superman, Batman and others to defeat crime and evil, or join up with The Joker and Lex Luthor to bring havoc and destruction. Players can choose their superpower and weapon styles from several options, engaging in dynamic combat using both.
Story
A message from the future heralds the downfall of the Earth. The Justice League and the Legion of Doom both have a lot to lose if this prophetic visitor's experiences are ignored. Braniac has returned to Earth, and released nanites which bestow powers upon many of Earth's citizens. Will you use your powers for good, or evil?
Features
►Players are able to create their own original hero, or villain, and plunge into the wonderful world of DC Comics. Everything from personalities and movement types can be customized, allowing your character to appear how you want and traverse the world in the way that makes the most sense to you – whether that be flying, sprinting, using acrobats or something else entirely!
►Regular events and new Episodes keep gameplay fresh.
►Expansive character creator lets you play the hero of your dreams, or emulate one of your favorite heroes from the DC Comics Universe!
►Make your very own super hero (or villain) base and decorate it with trophies, as well as useful utilities like storage and transporters.
Microtransactions
Players may purchase a wide variety of features, including powers, mission content (Called Episodes), costume cosmetics, time savers/boosts, and special features. Bundles are available for better value, and a subscription style membership grants access to all powers and Episodes.
Expansions
DCUO has over 30 Episodic updates, as well as regular free content updates. For more information visit their webpage here.

Status: Released
Release Date: Jan 11, 2011
Business Model: Free to Play
Developer: Daybreak Games
Publisher: Daybreak Games
Category:

Stand-alone

Genre(s):

3D, MMO, RPG, Fantasy, Fighting

Platforms:

PC, Steam, Xbox One, PS4


Editor's Score: 4/5

Pros:

+ In-depth character creation
+ Recognizable heroes and villains
+ Action oriented combat
+ Re-live Superhero Universe in Immersive setting written by authentic DC Comics Artists and Writers.

Cons:

- Controls take time to get used to
- Can feel grindy
- Graphics getting dated



Recommended System Requirements:

OS: Windows 7 or newer
CPU: P4 3.0GHz or AMD equivalent
RAM: 2 GB
GPU: NVIDIA 7800GTX+ or ATI 1950+ Video Card
HDD: 30 GB of Free Hard Drive Space



Description: DC Universe™ Online is a Free-to-Play, massive multiplayer online action game set in the popular DC Comics universe. Create your own powerful Hero or Villain and experience true action combat as you fight alongside and against legendary characters such as Batman, Superman and The Joker
Put your skills to the test in new Battle Missions
by Mikedot
MIA Online is a 3D Open World action MMORPG that is currently in Open Beta on Google Play.
by Ragachak