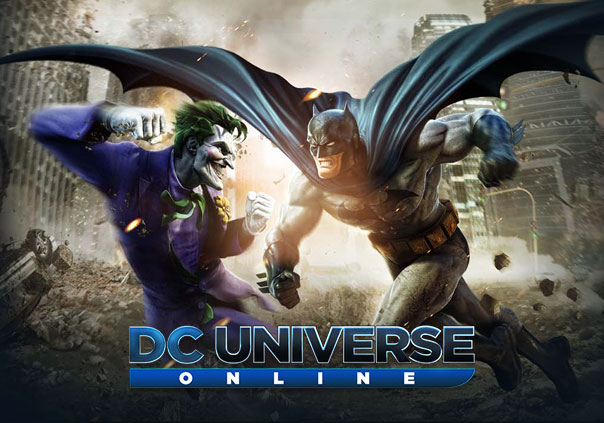 DC Universe Online is a 3D superhero MMORPG that its players in the world of DC Comics. Fight alongside Superman, Batman and others to defeat crime and evil, or join up with The Joker and Lex Luthor to bring havoc and destruction. Players can choose their superpower and weapon styles from several options, engaging in dynamic combat using both.
Metropolis and Gotham City await the next hero to save them, and dread the next villain to conquer them! In DC Universe Online, that could be you.
Game Features:
Experience the power of visceral combat where you control every blow your character strikes.
Choose your side — Hero or Villain — as you battle to save or conquer the universe.
Create your own custom Hero or Villain.
Fight alongside or against your favorite DC Comics heroes and villains including Batman, The Joker, Superman, Wonder Woman and others.
Experience the intensity of a world created in the artistic vision of legendary comic book artist Jim Lee.
Embark on heroic or villainous story-driven adventures penned by famous DC writers such as Geoff Johns and Marv Wolfman.
Walk the darkened streets of Gotham City, investigate the mysteries of Metropolis and explore legendary locations including Arkham Asylum and the Justice League of America Watchtower

Status: Released
Release Date: Jan 11, 2011
Business Model: Free to Play
Developer: Daybreak Games
Publisher: Daybreak Games
Category: Stand-alone
Genre(s): 3D, MMO, RPG, Fantasy, Fighting
Platforms: PC, PS3, PS4

Editor's Score: 4/5

Pros:

+ In-depth character creation
+ Recognizable heroes and villains
+ Action oriented combat
+ Relive Superhero Universe in Immersive setting written by authentic DC Comics Artists and Writers.

Cons:

- Controls take time to get used to
- Can feel grindy



Recommended System Requirements:

OS: Windows XP - Windows 10
CPU: 3.0 GHZ CPU Dual Core Processor
RAM: 2 GB
GPU: NVIDIA 8800GTX+ or ATI 3800 series+ Video Card
HDD: 30 GB of Free Hard Drive Space