*Note: This game has been cancelled or shut down and isn't available for play.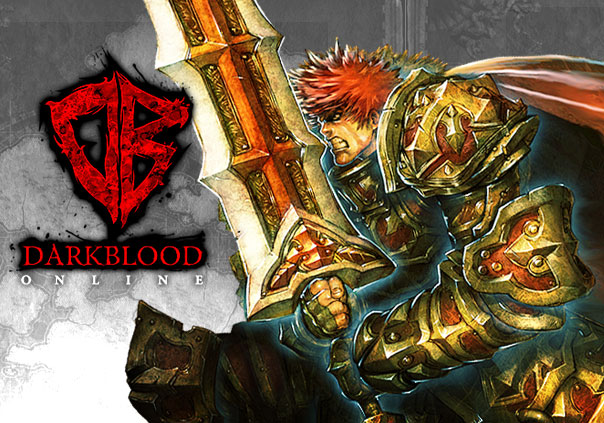 Dark Blood Online is a PvP fighting game where players compete against one another in arena style combat. The game features mature content, and the battles get bloody and intense. There are several arenas that players may be put into, and each one has different tactics that need to be used in order to survive.
DarkBlood online delivers an arcade-style side-scrolling cross between Action and MMORPG in a dark world currently in peril. Become a protector of the realm as you choose between 6 classes and 12 sub-classes. Unite against your enemies; slash, dash and destroy all those who stand in your way!
DarkBlood Online shows game features of an Action RPG[Action 50% + MMORPG 50%]
-Action: Hack & Slash / Various Skill / Dungeon Play
-MMORPG: Competition/ Multiple way to Level Up/ Guild System
-18 different classes: Total 6 different classes & 12 different sub-classes(3D character customization system)
-Main 4 Classes/ 2 classes coming soon!
-And you can fight with more than 250 different types of monsters
-All Backgrounds work are made 2D based. 2D based background are optimized for 'Side Scroll' gaming
-Darkblood is "Controller Friendly". A specific command system for controllers is made so that all skills for each class can be used. Furthermore, each skill can be customized and set on the keyboard via short-cut(hot key), allowing for easy play.
-DarkBlood brings a dark fantasy and world view concept. Providing solid scenario, along with interesting quests that provides engaging play for user(s). Especially, providing an even higher level of play through quests such as Monster Trial play.
-DarkBlood not only provides Dungeon Play and PvP, but also various life skill related entertaining tasks such as Crafting, Rides, Pet, fishing, Card collecting are provided.

Status: Shut Down
Release Date: Jul 22, 2014
Business Model: Free to Play
Developer: JCR Soft Co., Ltd
Publisher: Nexon GT Co., Ltd
Category:

Stand-alone

Genre(s):

2D, MMO, Adventure, RPG

Platforms:

PC


Pros:

+ Class change even in combat
+ Unique pet and monster transformation system
+ Professional voice acting.

Cons:

- Crating takes a lot of refining
- Quests can be very grind heavy
- Monster transformations generally not worth using



Recommended System Requirements:

OS: Windows XP Service Pack 3 / Windows Vista / Windows 7 / Windows 8
CPU: Intel Pentium 4 3.00 GHz / AMD Athlon 3200+
RAM: 2 GB
GPU: GeForce 6600GT / ATI Radeon 9800 (256MB)
HDD: 3 GB available



Description: DarkBlood online delivers an arcade-style side-scrolling cross between Action and MMORPG in a dark world currently in peril. Become a protector of the realm as you choose between 6 classes and 12 sub-classes. Unite against your enemies; slash, dash and destroy all those who stand in yo
Thankfully calling out a game for only drawing in DC fans is a lot less niche than one might suspect.
by Ragachak
Today, Perfect World Entertainment Inc. and Cryptic Studios announced the availability of Star Trek Online: Delta Rising. The second expansion...
by Mikedot