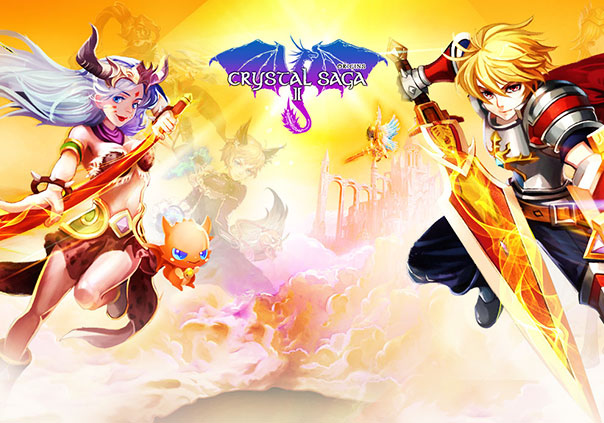 Crystal Saga II is a browser based free to play fantasy MMORPG. Players start out as a hero reborn in a world where one can ascend to a godlike status. Hunt down the biggest and baddest monsters across the colorful world filled with all manner of creatures, quests, and adventures.
Monsters however are not the only creatures to be hunted down, pets can be found all across the world and are waiting to be tamed or bought. Once acquired, these battle companions will assist in any fight, no matter how dangerous.
With such powerful minions at one's side, even the overlord bosses will pose little threat. These larger than life rulers of the world must be taken down in a grueling 4 stage gauntlet. To expedite the process, other players can join and offer their assistance.

Status: Pre-Release
Release Date: Jan 14, 2016
Business Model: Free to Play
Developer: R2Games
Publisher: R2Games
Category: Browser
Genre(s): 3D, MMO, RPG, Fantasy, Casual
Platforms: PC

Pros: Cons:

-Extremely Repetitive
-Poor Animation Quality
-Lacks Depth