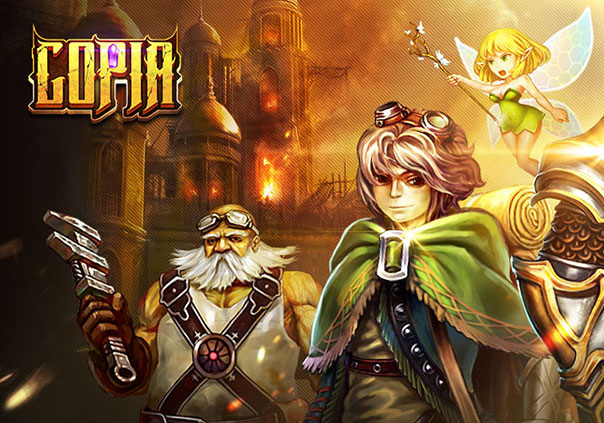 Copia is a free-to-play browser based MMORPG with a unique twist on the traditional turn-based card battler. Use the revolutionary Leader system to attack your enemy's army formation from various angles until the rivaling general is vulnerable to attack, however, the same applies to you, carefully balance attacking and defensive maneuvers to achieve victory. Additionally, it's of vital importance to keep an eye on elemental affinities, every attack has a type that's weak or strong to another, a tactical application of this knowledge will make any fight a breeze.
Aside from battling wave after wave of opponents, explore a world under siege from a ruthless demon army while attempting to find the legendary hero of old; just where did he go, and what secrets lie buried within yourself?

Status: Released
Release Date: May 23, 2017
Business Model: Free to Play
Developer: R2Games
Publisher: R2Games
Category: Browser
Genre(s): 2D, 3D, MMO, Adventure, RPG, Fantasy, Casual
Platforms: PC, Mac, Linux

Pros:

+Colorful graphics.
+Interesting combat system.

Cons:

-Extremely casual-focused.
-Limited depth.
-Lackluster story.