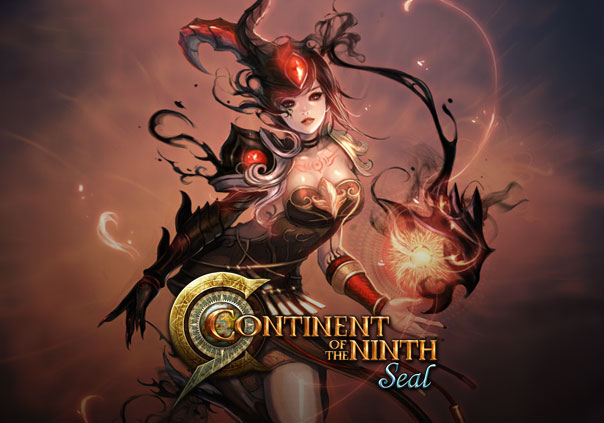 Continent of the Ninth Seal
Continent of the Ninth also known as C9 is a 3D dungeon based free-to-play MMORPG by Webzen. Originally a Korean MMO, players embark on an action-packed journey through the Kingdom of Tampera. The once peaceful land has been consumed by an unknown evil presence and their emperor is missing. Players step into the role of a hero determined to set things right. Battle swarms of ruthless monsters invading the countryside using a variety of animated skills and combat moves similar to Dragon Nest or Rusty Hearts. Complete quests, raid dungeons, craft, and melee on the PvP grounds to prove your worthiness as a legend. In this action packed MMO players choose from four starting classes which can later be advanced into higher ranking positions.
Classes:
Fighter (M) – These brave soldiers are heavily armored and equipped with an assortment of swords. They are skilled knights always ready for battle. This class can advance to Warrior, Guardian, Berserker, or Blade Master.
Hunter (M) – Notorious for their accurate aim and impeccable shooting skills this class can easily defeat their foes from remote locations. This advantage on the battlefield makes them a perfect edition to any party. They can transform into an Assassin, Ranger, Shadow, or Scout.
Shaman (F) – This class of supernatural healers can summon the power of the spirits to aid them in combat. Shamans advance to Elementalist, Taoist, Reaperess, or Illusionist.
Witchblade (F) – This class combines the power of magic with the mighty sword. These mighty mages conquer all those who oppose them with a combination of devastating spells and blades. They can advance to Warden, Slayer, or Bladedancer.
Mystic (F) – The Mystic is a holy warrior, part of a mysterious group of chosen heroines blessed by the divine goddess Akene. She punishes the enemies with powerful melee attacks and AoE skills, which allow her to unleash devastating combos on groups of foes through wind attacks and shockwaves. After reaching level 20, Mystics must choose whether to become a Battle Maiden, or Erta.
Status: Released
Release Date: Sep 13, 2012
Business Model: Free to Play
Developer: WEBZEN
Publisher: WEBZEN
Category:

Stand-alone

Genre(s):

3D, MMO, RPG

Platforms:

PC


Editor's Score: 3/5

Pros:

+ Impressive visuals
+ Detailed customization options
+ Solid storyline
+ Action oriented gameplay
+ Multiple PvP modes
+ Intrusion and invasion features

Cons:

- Gender locked classes
- No auto-walk
- Slight learning curve for controls



Recommended System Requirements:

OS: Windows Vista / Windows 7/8/10
CPU: Core2 Duo 4.0GHz or above or better
RAM: 2 GB or more
GPU: ATI Radeon HD 1900 / GeForce 8000 or better
HDD: 8 GB Free



Description: C9 is an Action MORPG that casts players as heroes of the Glenheim continent taking a stand against Nefer who is going to open the gate of the other world to summon his followers. With console-style precise control, variety of skill combos, and strong RPG base contents, C9 caters to th
Unturned has once again proven that a beautiful set of graphics is not needed to have a successful game.
by Proxzor