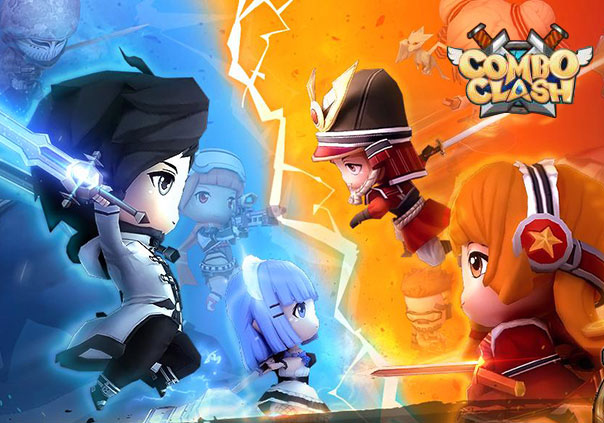 Combo Clash is a free to play mobile fantasy ARPG game developed by Reality Squared Games for Android. In Combo Clash players can assemble their very own strike force of heroes against countless foes and other players.
Your strike force's composition will be of utmost importance. Different heroes paired together can unleash different combos, some of which are more effective than others. Only through trial and error will you be able to find the combos that will bring you victory. As you progress you will be able to craft items for your heroes and upgrade your heroes themselves to push your strike force's strength to new heights so that even more threatening creatures can be slain.
Combo Clash gives you the choice of taking on some intense PvE action or trying your skills out against other players in PvP battles. In PvE you will need to train up many different heroes, changing your strike force to meet different types of situations you might encounter. In PvP you will be able to fight against powerful bosses or other players for rewards and glory.
Not only will Combo Clash help you defeat evil and show off your ability to compose the best strike force around, but it will put a beautiful sandbox world at the beck and call of your fingertips.
Status: Pre-Release
Release Date: Mar 15, 2016
Business Model: Free to Play
Developer: Reality Squared Games
Publisher: Reality Squared Games
Category: Mobile
Genre(s): 3D, RPG, Fantasy
Platforms: Android

Pros:

+Event updates.
+Playful and entertaining graphics.
+Addictive, simple gameplay.

Cons:

-Potentially a rip off of Sword Art Online.
-Slightly overwhelming animations.



Recommended System Requirements:

OS: Android 4.0+
HDD: 175 MB