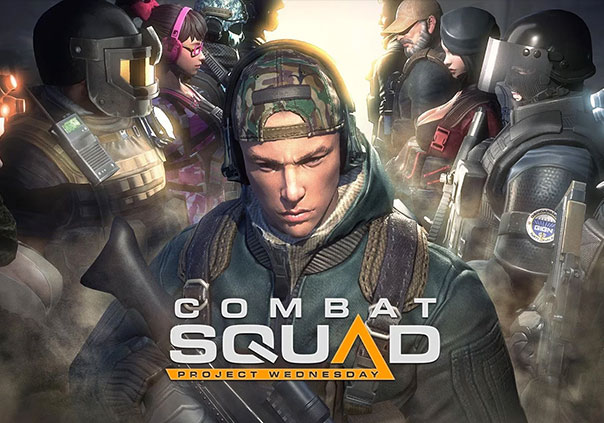 Combat Squad is a free-to-play mobile strategy shooter developed by A-33 Studio, former Counter-Strike Online developers. The game has been created for iOS and Android, already seeing a soft launch for Singapore with an English version in the works.
In Combat Squad players can engage in tactical multiplayer squad combat to test their skills and tactics against players from all around the world. Entire squads can be customized and taken into battle, giving players complete control of all 5 squad members to execute tactical battle plans. When swapping to other squad members you will be able to completely take them over, using their weapons and kit as if it were your own. Different Perk skills like Survival, Mastery, and Elite can be assigned to your squad members that will give them different combat bonuses. Don't think every mercenary is the same either! Mercenaries come in many different shapes and sizes with their own unique look. Make them appear just how you'd like and outfit them with a weapon that you would feel proud to take down the opposition with. Countless combinations exist, so you're sure to find one that suits your needs and preferences.
With 7 different multiplayer game modes to choose from you're sure to find one you like. Do everything from commanding your entire squad of 5 characters in 1 versus 1 matches to fighting alongside teammates from around the world in even more tactical 5 versus 5 matches. Compete to rise through the ranking system to show everyone your true skill and earn some great rewards in the process.
Combat Squad puts you right in the forefront of shooter combat, allowing you to strategically control your units while gunning down your foes in first-person. Find a weapon you like, jump into the fray, and show the world what you're made of!
Status: Released
Release Date: Aug 08, 2017
Business Model: Free to Play
Developer: A-33 Studio
Publisher: A-33 Studio
Category: Mobile
Genre(s): 3D, Shooter, Strategy
Platforms: iOS, Android

Pros:

+Fun taunts.
+Pleasing graphics.
+Unique, fun gameplay.

Cons:

-No campaign.
-Clunky shooter controls.
-Needs more weapons and skins.



Recommended System Requirements:

OS: Android 4.4 / iOS 9.0 or later
HDD: 448 MB