*Note: This game has been cancelled or shut down and isn't available for play.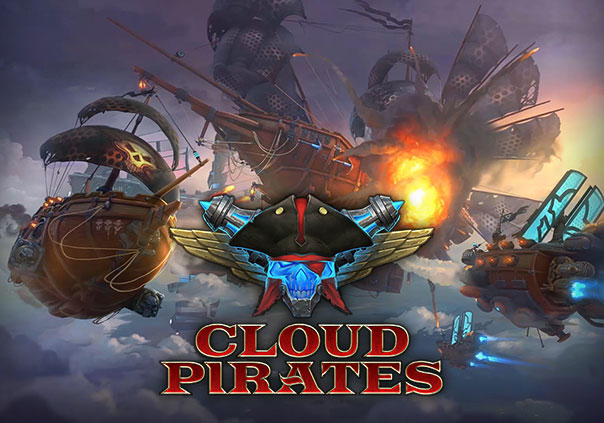 Cloud Pirates is a free-to-play action MMO developed by the Allods Team where players can take control of their very own pirate airship and engage in heated battles.
The world of Sarnaut has been split by a cataclysm and now consists of islands drifting through astral space. After airships were invented to enable travel from island to island, treasure hunters soon followed. Calling themselves Cloud Pirates, these bandits of the air will plunder everything and anything that could yield them a profit. Ruling the skies and securing loot won't come easily though! Dodging enemy volleys and executing daring maneuvers is all a walk in the park in the daily life of an airship captain.
In Cloud Pirates players can outfit their ship with the best weaponry around that will give it powerful abilities and make them even more effective in combat. Ships can even undergo visual customization to give them the deadliest, most intimidating appearance imaginable. Even captain and crew can be fully customized, giving you full control over your airship's capabilities.
You won't be alone in your efforts either! Countless other captains will be looking to claim the skies for themselves as well, so you'll need to make some friends if you want to be able to take on other groups of foes. By working with other cloud pirates you can form a squadron and make battles even more strategic. Play to the individual strengths within your team, but work as a single unit to take out your opponents and strike fear into their hearts. Some captains might have ships better suited for taking enemy ships head on, whereas others might have the massive firepower more suited for hanging back and picking enemies off. Recognizing these differences in team battles will be key in securing victory.
Ready your customizable airship, take to the skies, eliminate all those who oppose, and plunder all the loot you could possibly imagine in Cloud Pirates.
Status: Shut Down
Business Model: Free to Play
Developer: Allods Team
Publisher: My.com
Category: Stand-alone
Genre(s): 3D, MMO, Fantasy, Sci-Fi, Strategy
Platforms: PC