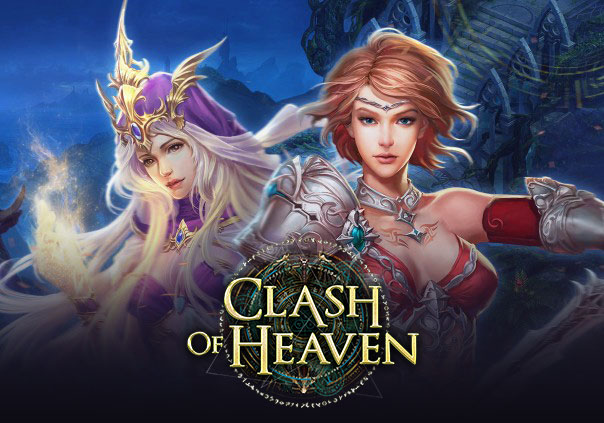 Clash of Heaven is a free-to-play browser-based fantasy MMORPG featuring colorful visuals, traditional turn-based combat, and an abundance of player versus player opportunities. Rise up as a strong warrior, a keen magician, or selfless healer and go on a grand adventure across a vibrant world filled with quests, group dungeons, and teammates to find.
But if you want to reach legendary status, you'll need to create an unstoppable band of mercenaries from over 50 possible recruits and the additional combat bonuses that come from combining them. Once you're satisfied with your hard work, show it off in the various PVP environments like in the prestigious clan wars, the city v. city sieging, as apart of the massive battlefield warfare, or through the true testament of strength: a one-on-one deathmatch for the top spot on the leaderboard.
Status: Released
Business Model: Free to Play
Developer: Stargaze Games
Publisher: 101XP
Category: Browser
Genre(s): 2D, MMO, Adventure, RPG, Fantasy
Platforms: PC


Recommended System Requirements:

Will run smoothly on any modern browser/pc.