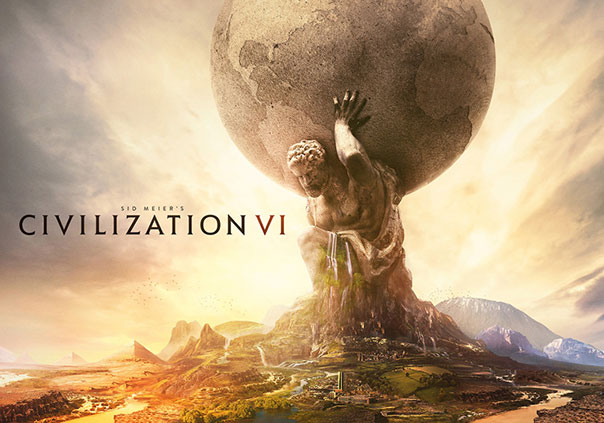 Shape the world as you see fit in Side Meier's latest entry to the popular strategy game series.
Civilization VI is the sequel to the popular world building strategy game by 2K Games, where players will attempt to build an empire that will stand the test of time, while offering new ways to engage with your world such as cities that can now be physically expanded across the map, active research in technology and culture, and dealing with competing leaders that will pursue their own agendas based on their historical traits.
With features that are completely new to the series: Each city spans multiple tiles so you can custom build your cities to take full advantage of the local terrain, and support units can now be embedded with other units, like anti-tank support with infantry, or a warrior with settlers.
Experience co-op and competitive multiplayer matches with friends in a wide variety of situations all designed to be easily completed in a single session, as well as new tutorial systems that introduce new players to the underlying concepts of the game so they can easily get started.
Status: Pre-Release
Release Date: Oct 21, 2016
Business Model: Retail
Developer: Firaxis Games
Publisher: 2K Games
Category: Stand-alone
Genre(s): 3D, Strategy, Simulation
Platforms: PC

Pros:

+New tutorial mode
+Improved multiplayer
+Improved visual style

Cons:

Recommended System Requirements:

OS: Windows 7 or later
CPU: Intel Core i5 or later
RAM: 2 GB
GPU: Any modern GPU
HDD: 10+ GB