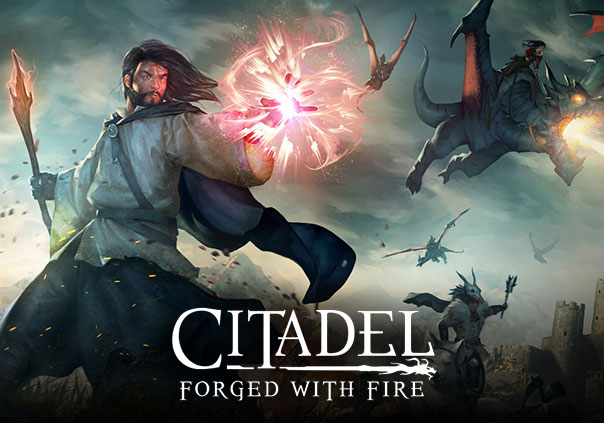 Citadel: Forged with Fire
Citadel: Forged with Fire is a sandbox MMORPG set in a world of brilliant sorcery and imaginative spellcasting. Embark on a grand adventure across the dangerous continent of Ignus exploring the vast amount of uncharted areas along the journey to become a master wizard. Start by rising up as an apprentice of the magic arts and over time learn to cast spells that shatter the Earth with meteors, move mountains with telekinesis, or tame deadly beasts to do your bidding.
Whether to quest as an adventurer seeking out powerful artifacts in ancient ruins, climbing the ranks as a deceitful politician, or hunting down other players as a reaper, you'll be able to pursue your destiny with limitless freedom.
Status: Pre-Release
Release Date: Jul 26, 2017
Business Model: Free to Play
Developer: Blue Isle Studios/Virtual Basement
Publisher: Blue Isle Studios
Category: Stand-alone
Genre(s): 3D, MMO, Adventure, RPG, Fantasy
Platforms: PC, Steam


Recommended System Requirements:

OS: Windows 7+
CPU: 2.0GHz/3.0GHz+
RAM: 8 GB/16 GB
GPU: GTX 950/GTX970+
HDD: 20 GB