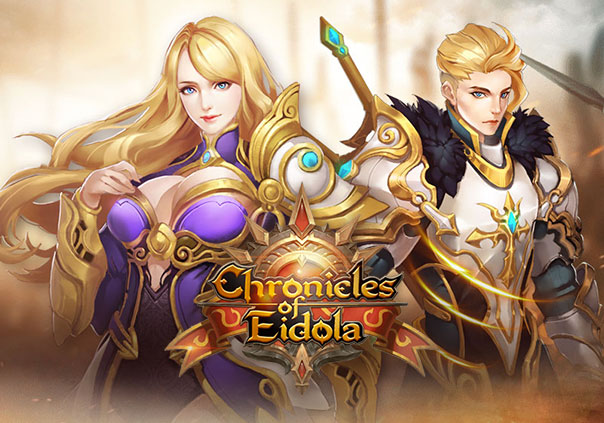 Chronicles of Eidola is a turn-based MMORPG set in a magical world filled with dashing heroes and devious devils. Take on the role of an avenger and go on a quest discovering the stories of the inhabitants of the world and defeating powerful bosses. Along the journey many fights will be had, the striking CG battles will never fail to amaze with dazzlingly effects and the uniquely dynamic and unpredictable fighting system featuring the various types of powerful Eidola.
Additionally, you'll be able to pair up with or fight against other players to conquer even the biggest earth shattering enemies or to prove once and for all who's the strongest in the world. And when you need a break, take part in the various side activities like testing your endurance in the Survival mode or playing around in the Rat Race.

Status: Released
Business Model: Free to Play
Developer: AMZGame
Publisher: AMZGame
Category: Stand-alone
Genre(s): 2D, 3D, MMO, Adventure, RPG, Fantasy
Platforms: PC

Pros:

+Eye-catching Battle Effects
+Fast Combat
+Unique Fighting System

Cons:

-Sluggish Performance
-Lackluster Theme



Recommended System Requirements:

Playable on modern browsers.