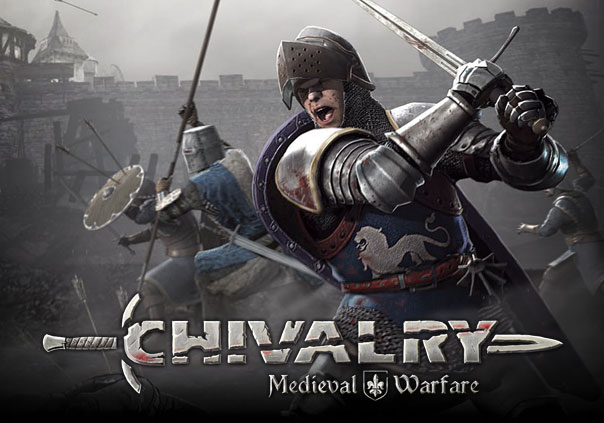 Chivalry: Medieval Warfare
Chivalry: Medieval Warfare is a 3D MMORPG developed by Torn Banner Studios where players can experience the thrill of Medieval combat in a world with emphasis on multiplayer battles. Players will assume the role of one of four different classes of medieval warriors and engage in intense action combat while they raid medieval villages, besiege castles, and fight in an arena.
Character Classes:
Archer – An expert at ranged weaponry who becomes very vulnerable at melee distance.
Man-At-Arms – A melee class with light armor that can perform dodges to open up striking windows.
Vanguard – An aggressive melee class whose weapons have a long reach.
Knight – The strongest melee class in terms of armor and damage output, but suffers from slow weapons and little dexterity.
Combat is skill-based and those willing to truly put in the time and the effort to hone their artistry will find themselves chopping through the opposition on the battlefield. Shields and weapons can be moved in real time, allowing players to fully control every opening and what they wish to do with it. Even siege weaponry like battering rams, burning oil, and catapults can be used to decimate those who stand in your way. Players will need to employ skill, speed, and wits if they wish to come out on top in this world of action combat.
Status: Released
Release Date: Oct 16, 2012
Business Model: Retail
Developer: Torn Banner Studios
Publisher: Torn Banner Studios
Category: Stand-alone
Genre(s): 3D, MMO, RPG
Platforms: PC, Mac, Linux

Pros:

+60 different weapons.
+Lush environments.
+Offline mode for practicing controls.

Cons:

-Vote-kicking system easily abused.
-Collision problems with weapons and terrain.
-High ranked players can match up with brand new players.



Recommended System Requirements:

OS: Windows XP or better
CPU: Intel Core 2 Duo 2.4 GHz or AMD Athlon X2 2.7 GHz (a dual-core CPU is required)
RAM: 2 GB
GPU: ATI Radeon 3870 or higher, Nvidia GeForce 8800 GT or higher
HDD: 7 GB