*Note: This game has been cancelled or shut down and isn't available for play.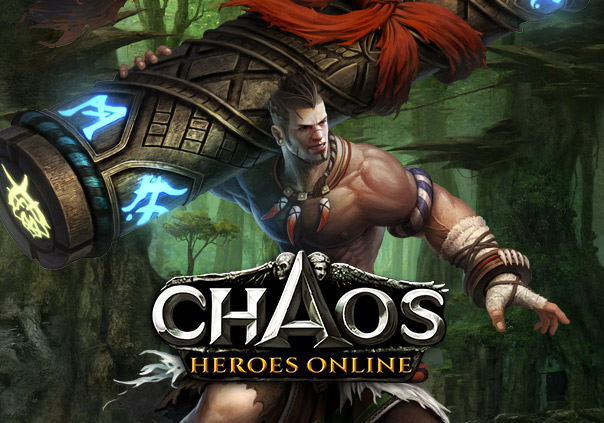 Chaos Heroes Online is a free to play MOBA known as Chaos Online in the East, inspired by the Chaos mods for DOTA maps in Warcraft. Standard MOBA/DOTA players may find a few differences: items can be purchased anywhere on the map, consumables are critical, instant teleportation, and no wards. CHO encourages grouping up and discourages passive farming, and has a strict 50 minute time limit on matches. Scoring for matches is based on kills, collective team levels, objective completion, and more. CHO also includes questing, from daily objectives to hero quests. Leveling up will also grant you a free hero for three days.

CHO places a heavy emphasis on crafting. Items can be obtained randomly, through events, and at the end of each game. These items can be magic, rare, or epic, and when used add additional bonuses to items that are already purchasable in game. You can also combine items to upgrade them into a higher rarity. Players also use attribute cards to boost their heroes before entering the game.

Maps:
– Ancient Forest: A standard MOBA map with three lanes.
– Shrine of Life: A deathmatch map, which is smaller and emphasizes kills.

Modes:
– Normal Mode: A standard "pick" mode.
– Draft Mode: Bans into pick.
– 2 Random, 3 Chosen: On each team, 2 players get random heroes & 3 others get to pick.
– All Random: All players get random heroes.

Selection Modes: Faction Pick (Default), Select All (similar to DOTA2), Select All Reverse (Similar to League of Legends)

Status: Shut Down
Business Model: Free to Play
Developer: Aeria Games
Publisher: Aeria Games
Category:

Stand-alone

Genre(s):

3D, MOBA, Fantasy, Strategy

Platforms:

PC


Pros:

+ Based on DOTA Chaos
+ Focus on crafting and teamwork
+ Expansive hero selection

Cons:

- Items can be obtained in bot modes
- Only two maps
- Even though there is a time limit matches last too long



Recommended System Requirements:

OS: Windows XP, Vista, 7, 8
CPU: Intel Dual Core 2.5GHz
RAM: 2 GB
GPU: NVidia 6600, ATI X800, or better
HDD: 3 GB



Description: Chaos Heroes Online is a F2P MOBA title from Aeria Games. Master and adapt your skills for victory in this true DOTA successor.
RedGate Games announces Pirate Era, a 3D pirate-themed game for mobile.
by MissyS
You heard it right! Funcom's Secret World is in talks to have a television show by Johnny Depp's "Infinitum Nihil".
by Ragachak