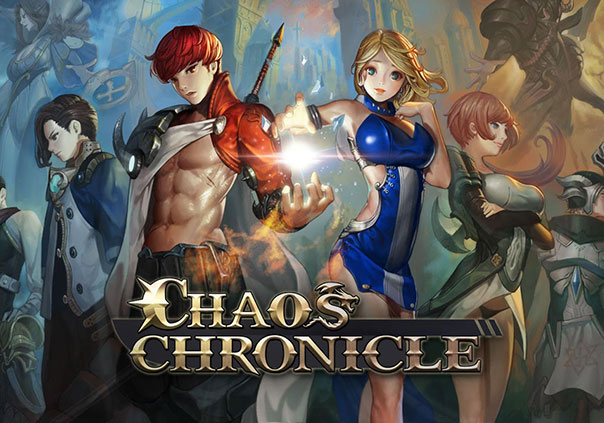 Chaos Chronicle is a free-to-play mobile fantasy RPG developed by WING Studio for Android and is expected to release for iOS. In Chaos Chronicle you can experience exciting, 2D side-scrawling brawler action where you take on the role of a hero that leads a band of other fighters from all over the world against an evil force. You'll engage in various battles throughout stages and chapters, ultimately earning yourself more heroes as you play through the storyline or by summoning them.
At every stage you'll be able to customize your party that you want to bring with you, which will require careful selection. Every hero in your party will have their own unique skills to bring to the battlefield that will give you an edge in all different kinds of situations.
Every character will gain experience as you progress, growing more powerful for the more formidable opponents that lie in wait at every stage of the game. Duplicates of each character can be collected as well and used to synthesize with each other, creating even more powerful characters to add to your party. Your heroes will even have their own slots that can be used to outfit them with weapons and armor, pushing their strength even further so that nobody can match your party's true power.
Chaos Chronicle also has daily dungeons that will give you something new to do each day, Raid Bosses that can be defeated by you and your allies, and a seemingly never-ending tower called Manatech Tower to test your party's limits in. Even a PvP system is available so you can bring honor to your house and wipe out the competition in fierce battles.
Chaos Chronicle will have you hooked in seconds by putting action-packed gameplay, exciting visuals, and an addictive character upgrade system into the palms of your hands.
Status: Released
Release Date: May 26, 2016
Business Model: Free to Play
Developer: WING Studio
Publisher: NEXON
Category: Mobile
Genre(s): 2D, RPG, Fantasy, Strategy
Platforms: iOS, Android

Editor's Score: 5/5

Pros:

+Nice artwork and visuals.
+Fun gameplay for a mobile game.
+Usage of active skills to stay engaged.

Cons:

-RNG-based progression.
-Long hero rank up time without paying for it.
-Generic soundtrack.



Recommended System Requirements:

OS: Android 4.0.3 or later
HDD: 53 MB