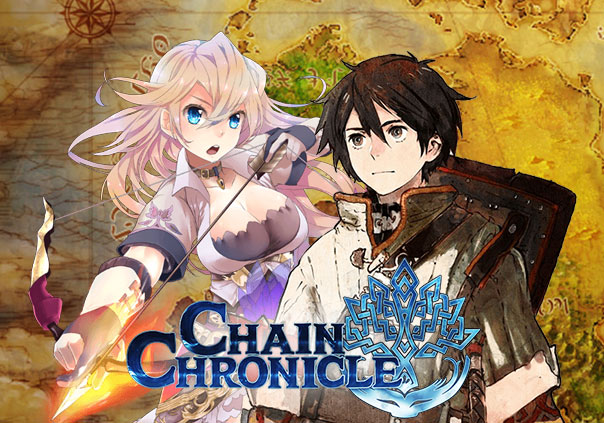 Chain Chronicle is a free to play mobile game that mixes strategy RPGs (sRPGs) with tower defense mechanics. You play as a lone hero and must recruit a volunteer army of Knights, Clerics, Archers, Soldiers, and Wizards to help defend Yggdra. Over 150 allies are available to recruit in game, and as you bond with them, you will gain access to new locations and stories. Chain Chronicle features art and voice acting from many well-known Japanese artists, including toi8 (Fullmetal Alchemist) and Akira Ishida (Evangelion, GundamSEED).

Status: Released
Release Date: Dec 08, 2014
Business Model: Free to Play
Developer: Gumi Inc.
Publisher: SEGA & Gumi Inc.
Category:

Browser, Mobile

Genre(s):

2D, RPG, Fantasy

Platforms:

PC, iOS, Android


Editor's Score: 5/5

Pros:

+Very low learning curve.
+Big name actors provide voices for characters.
+Each character you get has a story that you can unlock/accomplish.

Cons:

-Energy system takes a long time to be fully restored.
-Accomplishing story missions for every single character will become tedious in later stages of the game.



Android Version: 2.3.3+


Description: Recruit an army and defend Yggdra in this beautifully rendered strategy RPG with tower defense elements.
On January 1st 2015 the first expansion for Lands of Hope Redemption was released. In Legions of the Lost players search to unravel the myster...
by Mikedot
It's time for zombies to hit a special event in World of Tanks and World of Warplanes.
by MissyS
Wild Terra is essentially a different game since the last time I played, so it's about time I give it a full review!
by ApocaRUFF