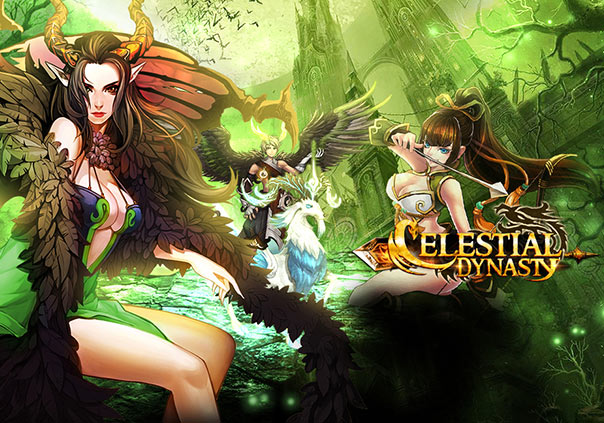 Celestial Dynasty is a 2D Fantasy Browser MMORPG developed by GameKini and can be played on Facebook. In Celestial Dynasty players will get to explore the wondrous world of Terran in a time where spiritual energy and monsters ravage the world. In Terran exist two different countries: Geran and Beran. Players can select one of these countries to align themselves with and work together in parties and guilds to prove that their country is the superior. Players can select to be one of three different classes: Archer, Wizard, and Warrior and follow their class' respective role as they slay monsters, acquire new wings to wear, find exciting gear, and make friends!
Status: Released
Release Date: Sep 08, 2015
Business Model: Free to Play
Developer: GameKini
Publisher: GameKini
Category: Browser
Genre(s): 2D, MMO, RPG, Fantasy
Platforms: PC, Mac

Pros:

+Limited information available.
+Wing system adds both function and form to characters.

Cons:

-Limited information available.