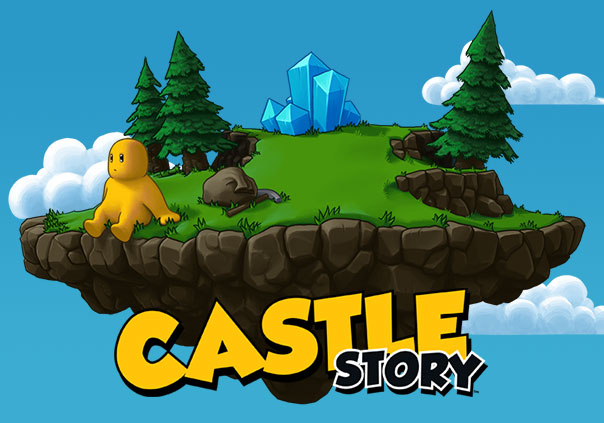 Castle Story is a 3D voxel-based real-time strategy game developed by Sauropod Studio and is available for purchase on Steam Early Access. You and your army of Bricktons must work together to build your base and defend it from an onslaught of enemies and potentially other hostile players! You will need to traverse flying islands above a limitless ocean by carving, building, and crafting your way to supremacy. Anything is possible thanks to Castle Story's voxel world, allowing you to shape it to your will and in whatever way suits your needs best. Physical limits of structures must also be kept in mind as Castle Story not only lets you get creative, but also makes you come up with the most ingenious ways to make your constructs. Even magical resources can be combined to make exciting effects! Both your creativity and brainpower will get a workout in Castle Story!

Status: Pre-Release
Release Date: Sep 23, 2013
Business Model: Retail
Developer: Sauropod Studio
Publisher: Sauropod Studio
Category: Stand-alone
Genre(s): 3D, Fantasy, Strategy
Platforms: PC, Mac, Linux

Pros:

+Magical resources add an exciting twist.
+Voxels allow for more creativity.
+Both strategy and creativity can be rewarded.

Cons:

-Limited information available.