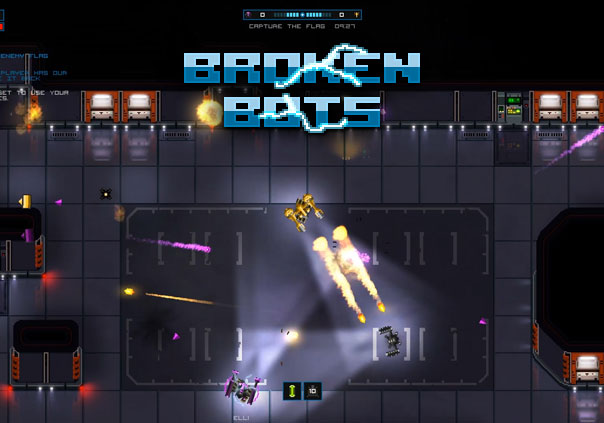 Broken Bots is a 2D online multiplayer shooter being developed by Bunnycopter and will be released on Steam Early Access for PC, Mac, and Linux. In Broken Bots players will fight in multiple teams to gain control of the map in a variety of different game modes like Team Deathmatch, Capture the Flag, and King of the Hill. Players will be able to customize their bot with both active and passive skills that fit how they want to play their bot. Various kinds of malfunctions can also occur in your robot, causing favorable effects like increased rate of fire or bullet spread, or negative effects like slow movement speed and reversed controls.
Status: Pre-Release
Release Date: Aug 04, 2015
Business Model: Retail
Developer: Bunnycopter
Publisher: Bunnycopter
Category: Stand-alone
Genre(s): 2D, Sci-Fi, Shooter
Platforms: PC, Mac, Linux

Pros:

+Passive and active skills.
+Various game modes.
+Cross-platform play.

Cons:

-Limited player base in current testing phase.