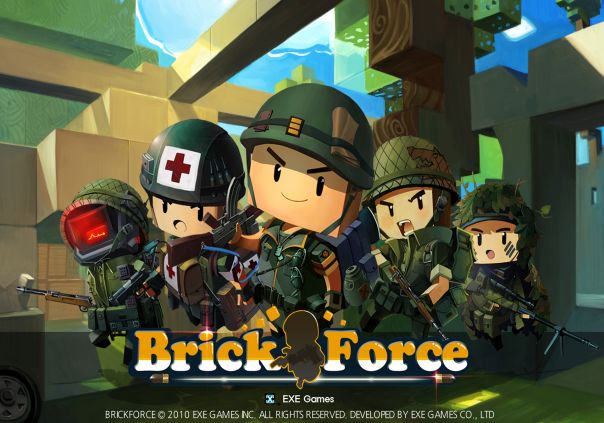 Brick Force is a F2P FPS title developed by EXE Games with co-production by Infernum. Brick Force features a sandbox gameplay element where players design the stages. Utilizing a block placing mechanic similar to Minecraft, players build a stage to suit their fancy, utilizing several different tool sets. Once built, you can then challenge others in several FPS modes like Team Deathmatch and Capture the Flag.
Features:
Map Creation: Build new maps by yourself or with friends. Use a variety of bricks, and build your dream battle location.
Four Game Modes: Battle against others in Team Mode, Blast Mode (bomb and disarm), Survival Mode (classic deathmatch), or CTF (capture the flag) Mode.
Cross-Platform Play: Brick-Force will support play between PC, iOS, and Android devices.

Status: Released
Release Date: Apr 26, 2012
Business Model: Free to Play
Developer: EXE Games
Publisher: Infernum Production
Category: Stand-alone, Browser, Mobile
Genre(s): 3D, Shooter, Casual
Platforms: PC, iOS, Android

Pros:

+Unique genre
+Varied build mechanics
+Decent FPS mechanics

Cons:

-Limited creation space for maps
-Somewhat cash shop heavy



Recommended System Requirements:

OS: Windows Vista (32 / 64 bit), Windows 7 (32 & 64 bit), Windows 8.1 (64 bit)
CPU: AMD Athlon II X2 255 / Intel Pentium E5500
RAM: 2 GB
GPU: ATI Radeon HD 3850 / NVIDIA GeForce 6800 GT
HDD: 500MB



Additional Information:

.NET Framework 2.0 or Higher Required