Videos Featuring Brawlout
Updates

Brawlout is a party fighting game from Angry Mob Games and is on its way to Xbox One, PS4 and PC on August 21st.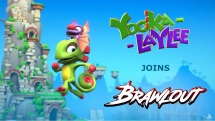 Updates

Brawlout will be live on the Playstation 4 on August 21st, 2018. Players can also look forward to using Yooka-Laylee!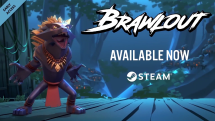 Trailers

The competitive platform brawler Brawlout announces its early access launch on Steam on April 20.
ASTA – The War of Tears and Winds will soon begin a public initial beta test.
by MissyS
Daily dose of MMO news with World of Warcraft, Rift, The Secret World and more.
by MissyS
Today Cubical Drift are excited to reveal that Planets³ is now called Stellar Overload!
by MissyS