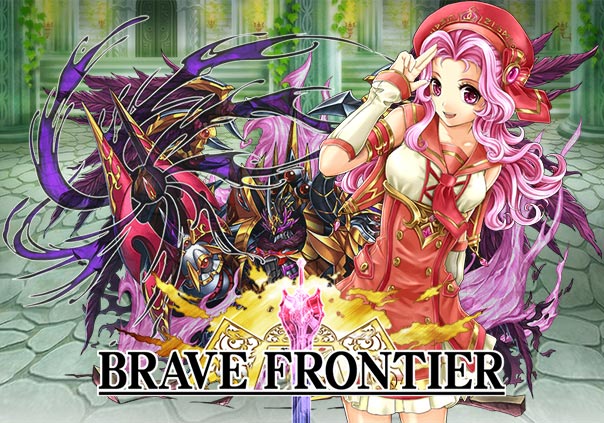 Brave Frontier is a free-to-play Japanese mobile RPG developed by A-Lim for iOS, Android, Amazon Fire, and Windows Mobile. Brave Frontier's addictive card collection system coupled with its unique combination of mechanics is sure to have you playing for hours on end. Download the game today and form your perfect team of summonable cards!
Story
In Brave Frontier the land of Grand Gaia is a world ravaged by a war between humans and the Gods that took place many years ago. Four fallen gods had betrayed their fellow gods, engulfing the land in havoc as they sought to conquer every bit of it they could. Through this chaos The Imperial Army of Randall are trying their best to handle the chaos the fallen gods have brought about, but they have not yet been able to push them back. Players can take on the role of a newfound, unnamed summoner in the world and join The Imperial Army of Randall on a quest to put an end to all of the chaos once and for all.
Features
►The game combines console-style RPG mechanics and the addictive systems of card collecting and fusing (Gacha-pon) to lend itself a unique air of replayability.
►Spark mechanic rewards players with extra loot and damage if they can time their units' attacks to hit their target at the same time.
►Brave Burst system allows units to execute special attacks once their Burst bar is filled.
►There are over 400 different units to collect consisting of everything from beasts to gods. Earn more cards as your progress through the game's storyline and complete missions. Upgrade those cards with fusions and evolutions to increase their strength and form a powerful team.
Microtransactions
Players may purchase energy to complete quests as well as additional card packs (which may also be earned through game play).
Status: Released
Release Date: Dec 13, 2013
Business Model: Free to Play
Developer: A-Lim
Publisher: A-Lim
Category:

Mobile

Genre(s):

2D, RPG, Fantasy

Platforms:

iOS, Android, Windows Mobile


Editor's Score: 4/5

Pros:

+Huge variety of gameplay options
+Familiar artwork for JRPG fans
+Huge playerbase

Cons:

-Unabalanced end-game
-Some pay-to-win features





Description: Brave Frontier is a classic-style, 2D MMORPG in which players take on the role of summoners and collect teams of various heroes and creatures. Upgrade your summonable cards with evolutions and fusions to increase your team's strength beyond compare!
The launch of the new Henir's Time and Space Update includes Lanox super bosses.
by DizzyPW
XLGames has recently announced that they will be hosting a new Livestream series called Exploring ArcheAge.
by Mikedot